Label: Relentless Records
...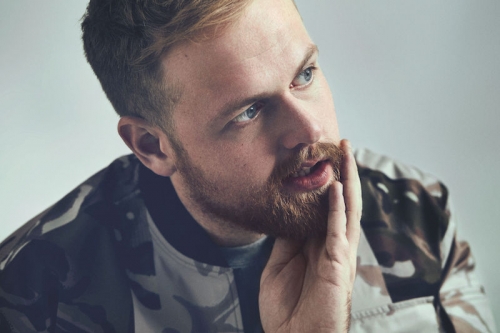 22 Dec 2017
Tom Walker
Leave a Light On - Record of the Year
WE SAY
Since featuring Tom Walker's Leave a Light On at the end of October, the track has been on the meteoric rise that we predicted. Our Record of the Year is sitting pretty on the Radio 1 A list and playlisted at Virgin with further spins on Radio 2, Absolute and many more regional plays. Becoming a sought after track, it is currently residing at #35 on UK Shazam and rising up to #29 on Global Shazam. Europe has fallen for Tom even faster with Top 10 iTunes placings in Italy and Switzerland whilst storming up the charts in Germany, Luxembourg and France. He appeared live on a huge Italian TV show Che Tempo Che Fa last Sunday and sits at #2 on Shazam Italy. Youtube views are in excess of four million and Spotify streams have already crossed the 10 million mark. Tickets for his March tour are in high demand with many European venues upgrading. We absolutely love this brilliant, emotional, piano led song and we're excited to witness Tom becoming the first UK artist to properly breakthrough in 2018. Well done to the whole Relentless, Sony and extended team.
CONTACTS
Label: Ben Coates / Hannah Colson, Relentless Records
Publishing: Mike McCormack, Universal Music Publishing
National Radio: Chris Slade, Blueprint
Regional Radio: Martin Finn
Press: Barbara Charone / Fred Mellor, MBC PR
Online: Jak Miller, Lucid Group +44 (0)7860 950160
TV: Karen Williams, Big Sister Promotions +44 (0)7967 157623
Student: Kieran Wilkinson, Renegade +44 (0)7932 635403
Live: Sol Parker / Olly Hodgsen, Coda +44 (0)20 7017 2500
Management: Simon King / Jake Tasker, Covert Talent
RECORD ARCHIVE
Label: Time Records
Electronic superstar producer Spada ends the year with this tremendous dance crossover single Oxygen. Released... Label: Brand New Music/AWAL
As one of the leading figures of the #RnBrit movement, London-based producer, rapper and singer... Label: hndgmcht. Music international/Rough Trade
German based indie-folk band You&Me made an enterprising and seasonal launch for their latest single... Label: Robbins Entertainment/disco:wax
For all of those out there who are feeling the bitter cold of December start... Label: Abandon
Will She, the lead single from singer-songwriter Katey Brooks' forthcoming second album, We The People,... Label: Siri Music Group (Caroline/Capitol)
Shallowman, the brand new single from Taylor Mathews is his best yet and marks a... Label: Elephant & Castle
It's not often that we hear a song that totally bewitches us upon the first... Label: Embassy One
Blurring the lines between being a singer songwriter and electronic producer, Berlin's Monolink makes a... Label: Relentless Records
London rapper Not3s is enjoying a remarkable year and is ending on a high with this... Label: Gatcombe Music
Released today (8 December), Hold Me Close, is the latest release from 22-year-old Sydney-based musician... Label: Sound Lounge Records
Like many of us, Hannah White felt a huge outpouring of compassion from seeing the... Label: Gari Recs
For the past two years, Anabel Englund, Human Life, Matt Ossentjuk and Mont Blvck have been creating... Label: unsigned
Lauran Hibberd impresses us once more with her latest single Hunny Is This What Adults... Label: Distiller Records
We have been big admirers of Anteros' brand of indie pop ever since we heard... Label: SYCO Music
5 After Midnight are creating a buzz amongst fans with the latest track Flowers. A... Label: unsigned
Guilty by Scottish singer-songwriter Tommy Ashby is a beautifully brooding and hypnotic listen. Recorded in...