Label: Siri Music Group (Caroline/Capitol)
...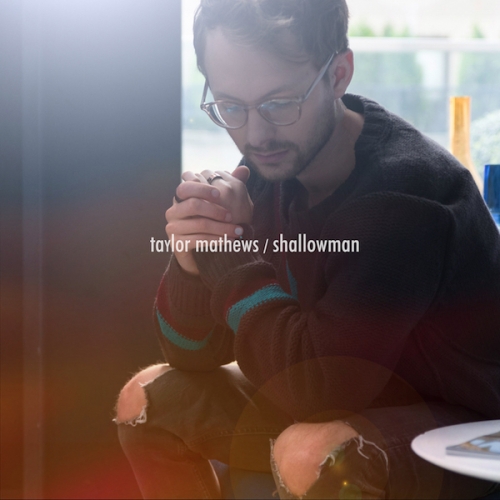 14 Dec 2017
Siri Music Group (Caroline/Capitol)
WE SAY
Shallowman, the brand new single from Taylor Mathews is his best yet and marks a significant point in the Louisiana singer songwriter's development. A popular finalist on America's Got Talent in 2010, Taylor's first EP Head Over Feeling entered the iTunes album Top 40 and his moving acoustic single I Don't Wanna Love You from 2013 has over a million streams. Produced by Joe Santana and written by Taylor, Shallowman is the first single since signing with Siri Music Group/Caroline/Capitol last spring. Soft strings and distant electronics add atmospheric beauty to the piano driven track, which in itself is a delectable, sweeping, heart wrenching ballad. A forthcoming video for the single will be the first of three leading up to a new EP, due for release next year. With a rising number of streams, to add to the two million already generated, Taylor is looking like the next former reality show star to follow James Arthur and Camila Cabello by breaking through with a winning combination of songwriting prowess and credibility.
CONTACTS
Label/A&R: Chauncy Jackson, Siri Music Group
Online: Brandon Moore, Siri Music Group
Press: Brandon Moore, Siri Music Group
TV: Andrea Warren, The Aidem Group
Marketing: Ryan Prescott, The Aidem Group
Management: Louella Hanna, Hanna Management Group
RECORD ARCHIVE
Label: Elephant & Castle
It's not often that we hear a song that totally bewitches us upon the first... Label: Embassy One
Blurring the lines between being a singer songwriter and electronic producer, Berlin's Monolink makes a... Label: Relentless Records
London rapper Not3s is enjoying a remarkable year and is ending on a high with this... Label: Gatcombe Music
Released today (8 December), Hold Me Close, is the latest release from 22-year-old Sydney-based musician... Label: Sound Lounge Records
Like many of us, Hannah White felt a huge outpouring of compassion from seeing the... Label: Gari Recs
For the past two years, Anabel Englund, Human Life, Matt Ossentjuk and Mont Blvck have been creating... Label: unsigned
Lauran Hibberd impresses us once more with her latest single Hunny Is This What Adults... Label: Distiller Records
We have been big admirers of Anteros' brand of indie pop ever since we heard... Label: SYCO Music
5 After Midnight are creating a buzz amongst fans with the latest track Flowers. A... Label: unsigned
Guilty by Scottish singer-songwriter Tommy Ashby is a beautifully brooding and hypnotic listen. Recorded in... Label: Eget Selskap
Be prepared for an intoxicating sensory experience of the highest calibre, as we introduce you... Label: unsigned
Smooth, haunting vocals, underpinned by dramatic brooding electro-synth beats were all that were needed to... Label: unsigned
We previously featured London-based artist RENÉ back in December last year with her brooding and... Label: RCA
Many male X Factor winners have a history of not reaching their full potential. Last... Label: Heart Achers Records
The haunting falsetto vocal of 27-year-old singer-songwriter LUCA is something truly special to behold. His... Label: LV Music
We were instantly hooked by OH, the superb new single from Scottish alt-pop band Dancing...