Label: Gatcombe Music
...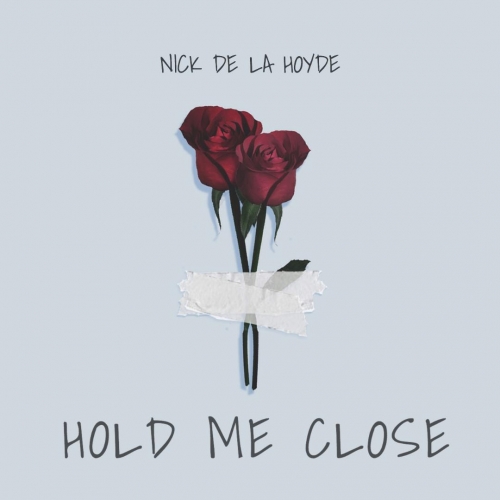 08 Dec 2017
WE SAY
Released today (8 December), Hold Me Close, is the latest release from 22-year-old Sydney-based musician and songwriter, Nick de la Hoyde. Having featured him earlier this year with his beautiful stripped-back R&B slow jam, Love Takes Time, it's great to hear him raise the bar further with this infectious dance-pop gem. With its pulsing trop vibes and swooning vocal melodies, the track is filled with a positive energy that will appeal to fans of The Chainsmokers, Justin Bieber and Kygo. The track is already receiving airplay from SCA's Hit Network in his native Australia whilst his previous songs have featured on MTV, Billboard, The Source, Just Jared, UPROXX, Huffington Post as well as on Spotify's New Music Friday and New Pop Sound playlists. It has been an impressive year for Nick after reaching the finals of the International Songwriting Contest and the Auspop Awards 2017, supporting US Artist MAX on his Down Under Meteor Tour and gaining a number of brand endorsements including Beats by Dre. Hold Me Close is set to be his biggest track yet and showcases an artist full of confidence.
CONTACTS
Label & Publishing: Chris de la Hoyde, Gatcombe Music Pty Ltd
International Radio Team: Jason McFadden, Lyrical Marketing USA / Russell Thomas, KAOS Australia
Press & Online: Gatcombe Music Pty Ltd / Dyana Kass, Novatuer Entertainment
Club: Jon Moore, Jon Moore Events
Live: ICM Partners, USA
Management: Dyana Kass, Novateur Entertainment, Los Angeles, USA
RECORD ARCHIVE
Label: Sound Lounge Records
Like many of us, Hannah White felt a huge outpouring of compassion from seeing the... Label: Gari Recs
For the past two years, Anabel Englund, Human Life, Matt Ossentjuk and Mont Blvck have been creating... Label: unsigned
Lauran Hibberd impresses us once more with her latest single Hunny Is This What Adults... Label: Distiller Records
We have been big admirers of Anteros' brand of indie pop ever since we heard... Label: SYCO Music
5 After Midnight are creating a buzz amongst fans with the latest track Flowers. A... Label: unsigned
Guilty by Scottish singer-songwriter Tommy Ashby is a beautifully brooding and hypnotic listen. Recorded in... Label: Eget Selskap
Be prepared for an intoxicating sensory experience of the highest calibre, as we introduce you... Label: unsigned
Smooth, haunting vocals, underpinned by dramatic brooding electro-synth beats were all that were needed to... Label: unsigned
We previously featured London-based artist RENÉ back in December last year with her brooding and... Label: RCA
Many male X Factor winners have a history of not reaching their full potential. Last... Label: Heart Achers Records
The haunting falsetto vocal of 27-year-old singer-songwriter LUCA is something truly special to behold. His... Label: LV Music
We were instantly hooked by OH, the superb new single from Scottish alt-pop band Dancing... Label: unsigned
Ghetto Style, the debut single by south east Londoners Stephan Benson and Jeff Okyere aka... Label: Decca Records
We first featured The Wandering Hearts back in May this year with their glorious debut... Label: Good Soldier Records
Sung with only a piano for accompaniment, Lost Without You, the third single from Freya... Label: Asylum/Atlantic Records
Sober from 19-year-old singer-songwriter Mahalia is an exquisite R&B gem that showcases why she is a rising star...