Label: Elephant & Castle
...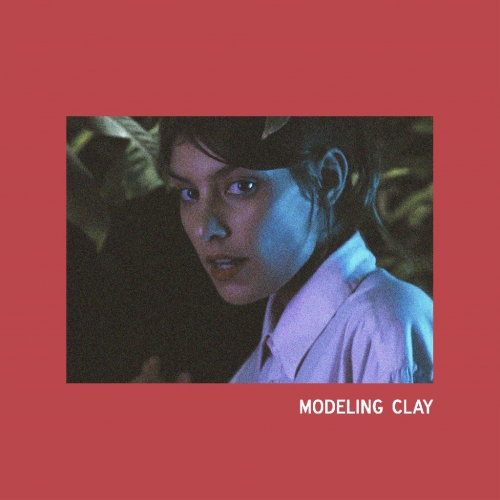 13 Dec 2017
Praa
Modeling Clay
WE SAY
It's not often that we hear a song that totally bewitches us upon the first listen, but the debut single from French singer-songwriter Praa has just done that. With its sparse and yet compelling beats, Modeling Clay produces a rich and off-kilter sound bed for Praa's ethereal and soulful vocals to breathe in this gorgeous R&B gem. Produced by Timsters (Manceau, Colorado) who also signed her to his new label, Elephant & Castle, the track has been garnering online tastemaker support from the likes of The 405, Earmilk, CMU, and was recently featured on Spotify's New Music Friday playlist in her native France. Perfect for chilled pop and R&B playlists, Modeling Clay offers something sublime with a sophisticated French swagger that will appeal to fans of Jorja Smith, Kehlani and NAO. Praa is one artist that we recommend you add to your radars for 2018 as we can't wait to hear her new material in the New Year.
CONTACTS
Label: Clementin Diard, Elephant & Castle
Publishing: Jean-Christophe Bourgeois, Sony ATV France
UK Press, Online & Radio: Terry Emm / Jess Phillips, Cannonball PR
Management: Clementin Diard
RECORD ARCHIVE
Label: Embassy One
Blurring the lines between being a singer songwriter and electronic producer, Berlin's Monolink makes a... Label: Relentless Records
London rapper Not3s is enjoying a remarkable year and is ending on a high with this... Label: Gatcombe Music
Released today (8 December), Hold Me Close, is the latest release from 22-year-old Sydney-based musician... Label: Sound Lounge Records
Like many of us, Hannah White felt a huge outpouring of compassion from seeing the... Label: Gari Recs
For the past two years, Anabel Englund, Human Life, Matt Ossentjuk and Mont Blvck have been creating... Label: unsigned
Lauran Hibberd impresses us once more with her latest single Hunny Is This What Adults... Label: Distiller Records
We have been big admirers of Anteros' brand of indie pop ever since we heard... Label: SYCO Music
5 After Midnight are creating a buzz amongst fans with the latest track Flowers. A... Label: unsigned
Guilty by Scottish singer-songwriter Tommy Ashby is a beautifully brooding and hypnotic listen. Recorded in... Label: Eget Selskap
Be prepared for an intoxicating sensory experience of the highest calibre, as we introduce you... Label: unsigned
Smooth, haunting vocals, underpinned by dramatic brooding electro-synth beats were all that were needed to... Label: unsigned
We previously featured London-based artist RENÉ back in December last year with her brooding and... Label: RCA
Many male X Factor winners have a history of not reaching their full potential. Last... Label: Heart Achers Records
The haunting falsetto vocal of 27-year-old singer-songwriter LUCA is something truly special to behold. His... Label: LV Music
We were instantly hooked by OH, the superb new single from Scottish alt-pop band Dancing... Label: unsigned
Ghetto Style, the debut single by south east Londoners Stephan Benson and Jeff Okyere aka...