Label: unsigned
...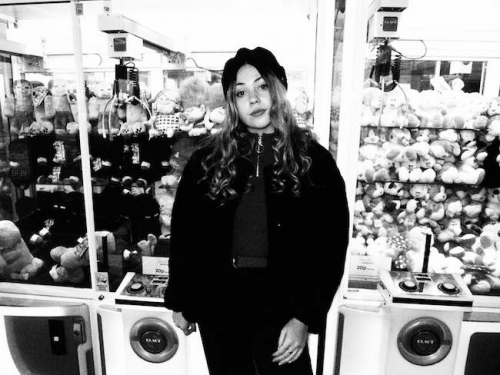 05 Dec 2017
Lauran Hibberd
Hunny Is This What Adults Do?
WE SAY
Lauran Hibberd impresses us once more with her latest single Hunny Is This What Adults Do?. This charming new indie song reflects on growing up and what it means to be an adult. Lauran sings from the perspective of distancing herself from friends and peers who are starting families left and right, settling down to watch kids films on Saturdays. Like Feist and Lenka, Lauran's enchanting vocal has a cute buoyancy, giving the storyline a joyous feel. Fantastic blog exposure so far includes Breaking More Waves, One Stop Music Shop, That Buzzing Sound, Born Music and For the Rabbits, and follows tremendous support for her last single Eliza, which was premiered on Clash and was supported by Crack In The Road. With an enthusiastic and growing live following, she's sold out her end of year hometown Isle Of Wight show and will be returning to Sofar Sounds in London on 19 December. With each new track we're witnessing a songwriter finding her own sound with increasing external attention. Long may it continue.
CONTACTS
Press: Liv Slania, Mystic Sons, +44 (0)20 3444 0571
All Other Enquiries: Contact Lauran Hibberd direct, +44 (0)7803 123376

RECORD ARCHIVE
Label: Distiller Records
We have been big admirers of Anteros' brand of indie pop ever since we heard... Label: SYCO Music
5 After Midnight are creating a buzz amongst fans with the latest track Flowers. A... Label: unsigned
Guilty by Scottish singer-songwriter Tommy Ashby is a beautifully brooding and hypnotic listen. Recorded in... Label: Eget Selskap
Be prepared for an intoxicating sensory experience of the highest calibre, as we introduce you... Label: unsigned
Smooth, haunting vocals, underpinned by dramatic brooding electro-synth beats were all that were needed to... Label: unsigned
We previously featured London-based artist RENÉ back in December last year with her brooding and... Label: RCA
Many male X Factor winners have a history of not reaching their full potential. Last... Label: Heart Achers Records
The haunting falsetto vocal of 27-year-old singer-songwriter LUCA is something truly special to behold. His... Label: LV Music
We were instantly hooked by OH, the superb new single from Scottish alt-pop band Dancing... Label: unsigned
Ghetto Style, the debut single by south east Londoners Stephan Benson and Jeff Okyere aka... Label: Decca Records
We first featured The Wandering Hearts back in May this year with their glorious debut... Label: Good Soldier Records
Sung with only a piano for accompaniment, Lost Without You, the third single from Freya... Label: Asylum/Atlantic Records
Sober from 19-year-old singer-songwriter Mahalia is an exquisite R&B gem that showcases why she is a rising star... Label: unsigned
Okay is the moving debut single from London based singer Ava Rene. Produced and co-written with Darren... Label: Mar Music
R&B is in an ascendancy right now and while we're celebrating rising British talent like... Label: 3beat
Miracle, the new single from Callum Beattie is an empowering, life affirming track with rich...