Label: Robbins Entertainment/disco:wax
...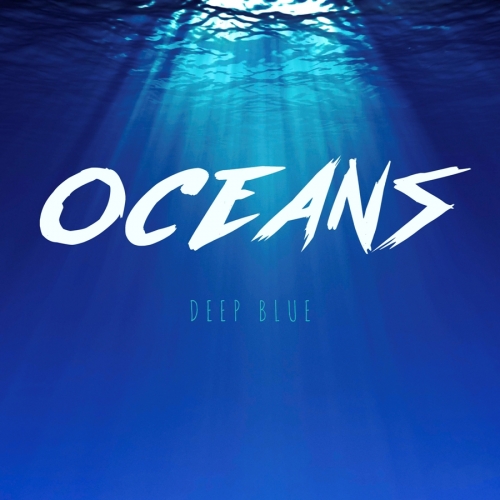 18 Dec 2017
Robbins Entertainment/disco:wax
WE SAY
For all of those out there who are feeling the bitter cold of December start to set in, let us help you relive those summer months with the tropical-infused Deep Blue. British/Danish duo Oceans, comprised of Kiz Singh and Jacob Ubizz combine a cocktail of warm vocals, emotional piano chords and punchy sub-bass movements in their latest vitamin D-soaked single. The song has already clocked over 1.5 million streams on Spotify and nearly 800k views for their beautiful video shot in Los Angeles. Earmarked as YouTube #ArtistOnTheRise, the track is now generating heat in the US through its Robbins Entertainment/disco:wax release and is sure to garner more fans to add to their impressive following. With their previous single Cold Ain't For Me amassing a combined 40 million+ streams across Spotify and You Tube, the duo certainly know how to write and produce a hit. So grab a rum cocktail instead of a glass of mulled wine to soak in those feel-good vibes.
CONTACTS
Label: US/Canada: Stephanie Karten, Robbins Entertainment, +1 (212) 675 4321 / Rest of the World: Thomas Degn / Alexander Pedersen, disco:wax
Publishing: Leo Chantzaras, IMAGEM Music/Concord Music
Press: Urban Rebel PR
RECORD ARCHIVE
Label: Abandon
Will She, the lead single from singer-songwriter Katey Brooks' forthcoming second album, We The People,... Label: Siri Music Group (Caroline/Capitol)
Shallowman, the brand new single from Taylor Mathews is his best yet and marks a... Label: Elephant & Castle
It's not often that we hear a song that totally bewitches us upon the first... Label: Embassy One
Blurring the lines between being a singer songwriter and electronic producer, Berlin's Monolink makes a... Label: Relentless Records
London rapper Not3s is enjoying a remarkable year and is ending on a high with this... Label: Gatcombe Music
Released today (8 December), Hold Me Close, is the latest release from 22-year-old Sydney-based musician... Label: Sound Lounge Records
Like many of us, Hannah White felt a huge outpouring of compassion from seeing the... Label: Gari Recs
For the past two years, Anabel Englund, Human Life, Matt Ossentjuk and Mont Blvck have been creating... Label: unsigned
Lauran Hibberd impresses us once more with her latest single Hunny Is This What Adults... Label: Distiller Records
We have been big admirers of Anteros' brand of indie pop ever since we heard... Label: SYCO Music
5 After Midnight are creating a buzz amongst fans with the latest track Flowers. A... Label: unsigned
Guilty by Scottish singer-songwriter Tommy Ashby is a beautifully brooding and hypnotic listen. Recorded in... Label: Eget Selskap
Be prepared for an intoxicating sensory experience of the highest calibre, as we introduce you... Label: unsigned
Smooth, haunting vocals, underpinned by dramatic brooding electro-synth beats were all that were needed to... Label: unsigned
We previously featured London-based artist RENÉ back in December last year with her brooding and... Label: RCA
Many male X Factor winners have a history of not reaching their full potential. Last...