Label: Time Records
...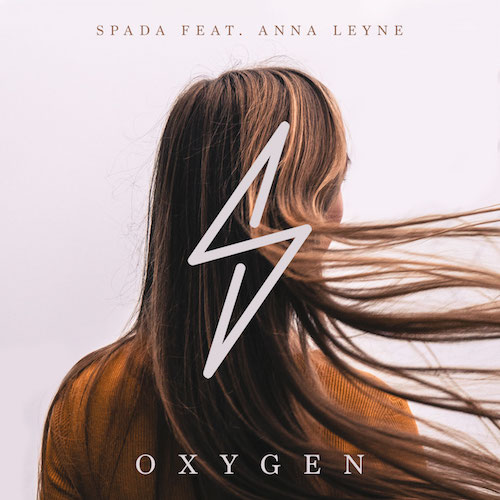 21 Dec 2017
Spada
Oxygen (Feat. Anna Leyne)
WE SAY
Electronic superstar producer Spada ends the year with this tremendous dance crossover single Oxygen. Released only last Friday, Spada's produced an uplifting track with a fantastic warped electronic edge and deep sophisticated atmospheres. Anna Leyne provides an awesome Sia-like emotional vocal performance providing huge international appeal. One of the most well known Italian DJs, Spada's already shared the stage with Robin Schulz, Nora En Pure, Bakermat, Klingande, Michael Calfan, Felix Jaehn, Wankelmut, Sam Feldt, EDX, and many others. He has in excess of 50 million Spotify plays, previous tracks have been premiered by Pete Tong and his 2015 summer smash Catchfire (Sun Sun Sun) was played by everyone including Don Diablo, Tiesto, Oliver Heldens and Martin Garrix. A radio push will come in January, so it's time to get on this one early and comes at a perfect time to freshen up celebration playlists with the future sound of 2018.
CONTACTS
Label: Federico Riccioni, Time Records, +39 030 2066703
Publishing: Anna Lombardoni, Freecut Music, +39 030 2066705
Online: Manuel Nicoli, Time Records, +39 030 2066702
Press, Radio, TV & Club: Mark Imbruglia, Time Records, +39 030 2066711
Live: Booking +39 340 1000154
Management: Booking +39 340 1000154
RECORD ARCHIVE
Label: Brand New Music/AWAL
As one of the leading figures of the #RnBrit movement, London-based producer, rapper and singer... Label: hndgmcht. Music international/Rough Trade
German based indie-folk band You&Me made an enterprising and seasonal launch for their latest single... Label: Robbins Entertainment/disco:wax
For all of those out there who are feeling the bitter cold of December start... Label: Abandon
Will She, the lead single from singer-songwriter Katey Brooks' forthcoming second album, We The People,... Label: Siri Music Group (Caroline/Capitol)
Shallowman, the brand new single from Taylor Mathews is his best yet and marks a... Label: Elephant & Castle
It's not often that we hear a song that totally bewitches us upon the first... Label: Embassy One
Blurring the lines between being a singer songwriter and electronic producer, Berlin's Monolink makes a... Label: Relentless Records
London rapper Not3s is enjoying a remarkable year and is ending on a high with this... Label: Gatcombe Music
Released today (8 December), Hold Me Close, is the latest release from 22-year-old Sydney-based musician... Label: Sound Lounge Records
Like many of us, Hannah White felt a huge outpouring of compassion from seeing the... Label: Gari Recs
For the past two years, Anabel Englund, Human Life, Matt Ossentjuk and Mont Blvck have been creating... Label: unsigned
Lauran Hibberd impresses us once more with her latest single Hunny Is This What Adults... Label: Distiller Records
We have been big admirers of Anteros' brand of indie pop ever since we heard... Label: SYCO Music
5 After Midnight are creating a buzz amongst fans with the latest track Flowers. A... Label: unsigned
Guilty by Scottish singer-songwriter Tommy Ashby is a beautifully brooding and hypnotic listen. Recorded in... Label: Eget Selskap
Be prepared for an intoxicating sensory experience of the highest calibre, as we introduce you...