Label: Brand New Music/AWAL
...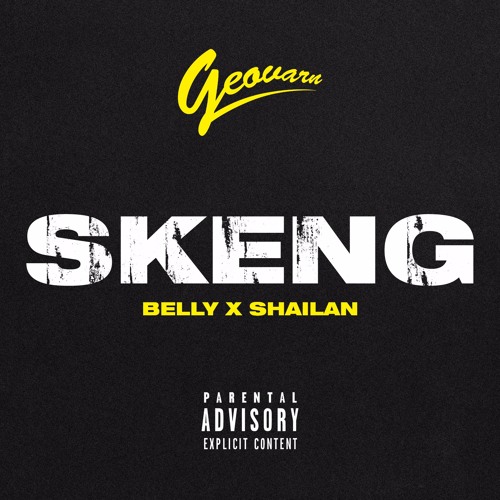 20 Dec 2017
WE SAY
As one of the leading figures of the #RnBrit movement, London-based producer, rapper and singer Geovarn is gaining some serious heat for his blend of grime, R&B and soul music. Kicking in with a looped string synth and deep off-beat drum pattern, his single Skeng showcases his melodic voice and flawless flow. Joined by fellow north London MCs, Belly and Shailan on the chorus, the track's edgy and meaningful lyrics come to the fore on this banger. With over six million combined streams on Spotify, and tastemaker support from Complex, GRM Daily, MOBO, MTV, Mistajam, DJ Target and Charlie Sloth already behind him, Geovarn is heading for bigger things in 2018. After a busy year that included winning the Best New Music Act at IARA 2017 awards, performing at the BBC Radio 1Xtra stage at Reading and Leeds festival and a sold-out debut London show at Dalston's Birthdays, Geovarn is currently in the studio finishing his debut six track Northside EP. Take it from us, expect to hear more from him and #RnBrit in 2018.
CONTACTS
Publishing: Available
Press & Online:
Cat
, Ten Letter
Radio:
Charley
, Illustrious PR
Live: Available
Management:
Nick McEwen
, Brand New Music
RECORD ARCHIVE
Label: hndgmcht. Music international/Rough Trade
German based indie-folk band You&Me made an enterprising and seasonal launch for their latest single... Label: Robbins Entertainment/disco:wax
For all of those out there who are feeling the bitter cold of December start... Label: Abandon
Will She, the lead single from singer-songwriter Katey Brooks' forthcoming second album, We The People,... Label: Siri Music Group (Caroline/Capitol)
Shallowman, the brand new single from Taylor Mathews is his best yet and marks a... Label: Elephant & Castle
It's not often that we hear a song that totally bewitches us upon the first... Label: Embassy One
Blurring the lines between being a singer songwriter and electronic producer, Berlin's Monolink makes a... Label: Relentless Records
London rapper Not3s is enjoying a remarkable year and is ending on a high with this... Label: Gatcombe Music
Released today (8 December), Hold Me Close, is the latest release from 22-year-old Sydney-based musician... Label: Sound Lounge Records
Like many of us, Hannah White felt a huge outpouring of compassion from seeing the... Label: Gari Recs
For the past two years, Anabel Englund, Human Life, Matt Ossentjuk and Mont Blvck have been creating... Label: unsigned
Lauran Hibberd impresses us once more with her latest single Hunny Is This What Adults... Label: Distiller Records
We have been big admirers of Anteros' brand of indie pop ever since we heard... Label: SYCO Music
5 After Midnight are creating a buzz amongst fans with the latest track Flowers. A... Label: unsigned
Guilty by Scottish singer-songwriter Tommy Ashby is a beautifully brooding and hypnotic listen. Recorded in... Label: Eget Selskap
Be prepared for an intoxicating sensory experience of the highest calibre, as we introduce you... Label: unsigned
Smooth, haunting vocals, underpinned by dramatic brooding electro-synth beats were all that were needed to...