Label: unsigned
...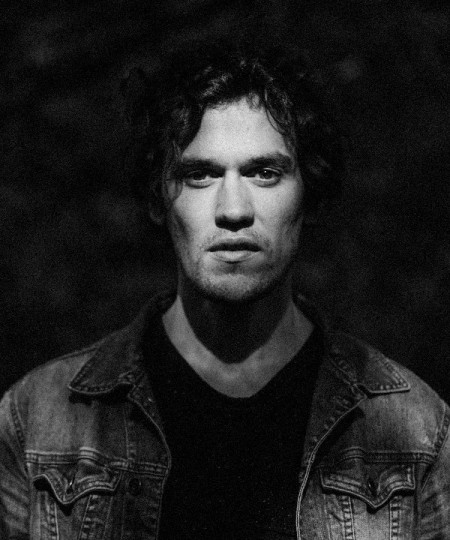 30 Nov 2017
WE SAY
Guilty by Scottish singer-songwriter Tommy Ashby is a beautifully brooding and hypnotic listen. Recorded in his bedroom and produced at Abbey Road by Grammy Award-winning producer and engineer Sam Okell, the song explores infidelity and forgiveness. With its steady, heartbeat-like rhythm, softly hummed backing vocals and desert blues guitars offering the perfect accompaniment to the song's confessional nature, the track is ideal for mellow playlists and radio plays. Having cut his teeth as a session musician for the likes of Jamie Lawson and Nina Nesbitt, he is now garnering tastemaker praise in his own right from Clash, Thank Folk For That, Jim Gellatly at Amazing Radio and BBC Introducing. He has already been lined up for a global advertising sync deal for his track Homesick and his cover for Somewhere Over The Rainbow was featured on the end titles of Big Talk's Diana & I drama. Having played sold-out solo shows at The Islington and 57 Greek St this year he will be playing the Hoxton Bar and Kitchen next Tuesday (5 December) and recording a session for Sofar Sounds on 20 December. So if like us you value top quality songwriting then go and check him out.
CONTACTS
Press & Online: Ellie Jones, Stay Loose
Label, Publishing & Management: Becca Gatrell, Wow & Flutter Music, +44 (0)7977 200206
RECORD ARCHIVE
Label: Eget Selskap
Be prepared for an intoxicating sensory experience of the highest calibre, as we introduce you... Label: unsigned
Smooth, haunting vocals, underpinned by dramatic brooding electro-synth beats were all that were needed to... Label: unsigned
We previously featured London-based artist RENÉ back in December last year with her brooding and... Label: RCA
Many male X Factor winners have a history of not reaching their full potential. Last... Label: Heart Achers Records
The haunting falsetto vocal of 27-year-old singer-songwriter LUCA is something truly special to behold. His... Label: LV Music
We were instantly hooked by OH, the superb new single from Scottish alt-pop band Dancing... Label: unsigned
Ghetto Style, the debut single by south east Londoners Stephan Benson and Jeff Okyere aka... Label: Decca Records
We first featured The Wandering Hearts back in May this year with their glorious debut... Label: Good Soldier Records
Sung with only a piano for accompaniment, Lost Without You, the third single from Freya... Label: Asylum/Atlantic Records
Sober from 19-year-old singer-songwriter Mahalia is an exquisite R&B gem that showcases why she is a rising star... Label: unsigned
Okay is the moving debut single from London based singer Ava Rene. Produced and co-written with Darren... Label: Mar Music
R&B is in an ascendancy right now and while we're celebrating rising British talent like... Label: 3beat
Miracle, the new single from Callum Beattie is an empowering, life affirming track with rich... Label: unsigned
Minus is an amazing new track to stimulate the senses. This alt-pop anthem from COLOUR... Label: SOME KINDA LOVE
We're huge fans of the fast rising Ten Fé, who played a mesmerising set at... Label: 37 Adventures
We have openly gushed many times here about the beautiful vocals and sound of JONES...