Label: unsigned via AWAL

Notice: Trying to access array offset on value of type null in /home/recordof/public_html/on-the-move/index.php on line 77
...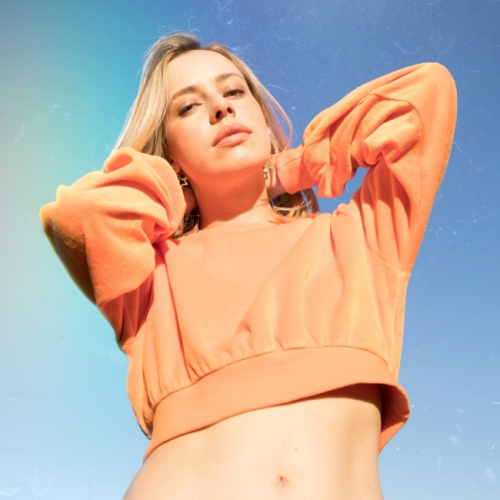 18 Jan 2021
RECORD OF THE DAY
Released on Friday (15 Jan) and featuring across ten Spotify New Music Friday playlists, Crush is the latest release from Italian-born London based singer-songwriter Alice Pisano. Blessed with a uniquely warm and silky voice, Alice emerged on the scene in...
more
RECORD ARCHIVE
Label: Wichita Recordings
The final artist on our look at artists performing at this year's Eurosonic Noorderslag is Manchester-via-Italy singer, songwriter and guitarist Julia Bardo.... Label: Humming Records
Next up on our look at artists performing at this year's Eurosonic Noorderslag is German duo ÄTNA. Having already impressed... Label: Un Plan Simple
Today sees the start of this year's Eurosonic Noorderslag, and for the first time ever the festival will be fully... Label: FrtyFve
We have always been impressed with the ethereal pop sounds of artist/producer Blakey, but on this beautiful track, he has... Label: Robbins Entertainment
Here is something to kickstart your working week off to an energetic start. Melbourne-born tastemaker, producer and DJ Will Sparks... Label: Independent
It's been ten months since we introduced you to London-born singer-songwriter Jacob Browne with his polished pop offering Places To Go. During... Label: Crowds & Power
Back in October last year, we enthusiastically spoke about rising Nottinghamshire talent Chloe Rodgers after she blew our minds with... Label: Capitol Records
Our next Ones To Watch 2021 this week is 23 year old north London singer Mae Muller. We've been following... Label: Parlophone Records/Elektra Records
Today's One To Watch 2021 is the emerging singer-songwriter talent Chloe Moriondo from the US. After discovering the guitar at... Label: Ministry Of Sound
Starting our Ones To Watch 2021 in the new year is the exciting west London rapper Tia Carys. Having kickstarted... Label: Platoon
It's been a remarkable twelve months in a strange and trying 2020 for Grantham-based singer-songwriter Holly Humberstone. Since bursting onto the... Label: Columbia Records
Finishing our Ones To Watch 2021 for this year (but to be continued in Jan) is the talented Trinidad-born, Romford-raised... Label: Warner Music Thailand
Today's Ones To Watch 2021 is Thailand's English-language indie-folk rock band My Life as Ali Thomas. Having originally started out... Label: EMI Records
Continuing our Ones To Watch 2021 is Scottish newcomer Bow Anderson. The Edinburgh-born, London-based artist first caught our attention when... Label: Ministry Of Sound
Next up on our Ones To Watch 2021 is 17 year old Canadian singer, songwriter and dancer Tate McRae. She... Label: AWAL Recordings
Finishing our Ones to Watch 2021 this week is an artist that should be familiar to regular readers. We first...
OUR SERVICES
Record of the Day publish a daily email newsletter and a weekly PDF magazine. It features the most relevant and up-to-date music and media news and also includes soundclips of potential future hits chosen by our expert editors. We have remained an independent company for over 13 years.

---
Daily Newsletter
Our daily email contains all the day's industry news, from business to digital to media, all in summary form with links to sources.
---
PREVIEW

---
Magazine
The PDF is packed with comment, features, analysis and charts, plus a recap of the week's news and featured tracks.
---
PREVIEW

---
Start your free trial
Get the full ROTD package. It's a brilliant way of keeping on top of key issues quickly and easily. Register for a free trial.
---
REGISTER NOW