Label: Self Released
...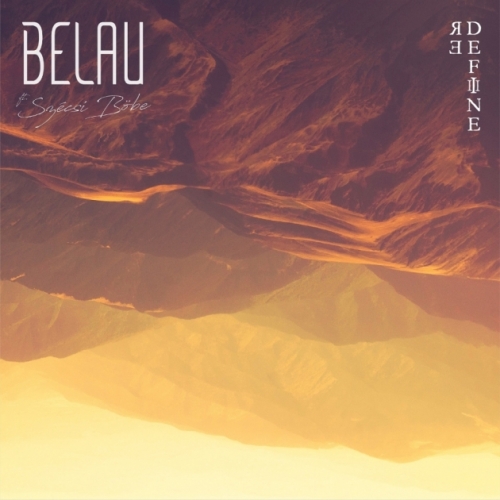 02 Jan 2018
WE SAY
Let us help you wash away those last remaining hangover elements of 2017 with the beautifully breezy and uplifting Redefine by Hungarian chillwave duo Belau. With its carefree electronic beats, soothing melodies and sublime vocals from Szécsi Böbe, the track effortlessly rides a euphoric wave of positivity perfect for chilled out and detox playlists. Having initially started as a solo project by Péter Kedves in 2015, Belau has since grown in size and reputation with leading Hungarian portals HVG and Index tipping them. Their debut album The Odyssey won the Hungarian Music award for best electronic album and they have garnered further tastemaker support from Hungarian MTV, BBC Radio 1 and Triphop.net. They will be performing later this month at Eurosonic in Groningen as part of their European tour, which has already seen them play over 100 live shows in 14 countries. Belau are an exciting Hungarian music export that deserves more attention so if you are at Eurosonic do check them out.
CONTACTS
For all enquiries: Peter Kedves, Belau, +3620 913 1600
RECORD ARCHIVE
Label: Relentless Records
Since featuring Tom Walker's Leave a Light On at the end of October, the track... Label: Time Records
Electronic superstar producer Spada ends the year with this tremendous dance crossover single Oxygen. Released... Label: Brand New Music/AWAL
As one of the leading figures of the #RnBrit movement, London-based producer, rapper and singer... Label: hndgmcht. Music international/Rough Trade
German based indie-folk band You&Me made an enterprising and seasonal launch for their latest single... Label: Robbins Entertainment/disco:wax
For all of those out there who are feeling the bitter cold of December start... Label: Abandon
Will She, the lead single from singer-songwriter Katey Brooks' forthcoming second album, We The People,... Label: Siri Music Group (Caroline/Capitol)
Shallowman, the brand new single from Taylor Mathews is his best yet and marks a... Label: Elephant & Castle
It's not often that we hear a song that totally bewitches us upon the first... Label: Embassy One
Blurring the lines between being a singer songwriter and electronic producer, Berlin's Monolink makes a... Label: Relentless Records
London rapper Not3s is enjoying a remarkable year and is ending on a high with this... Label: Gatcombe Music
Released today (8 December), Hold Me Close, is the latest release from 22-year-old Sydney-based musician... Label: Sound Lounge Records
Like many of us, Hannah White felt a huge outpouring of compassion from seeing the... Label: Gari Recs
For the past two years, Anabel Englund, Human Life, Matt Ossentjuk and Mont Blvck have been creating... Label: unsigned
Lauran Hibberd impresses us once more with her latest single Hunny Is This What Adults... Label: Distiller Records
We have been big admirers of Anteros' brand of indie pop ever since we heard... Label: SYCO Music
5 After Midnight are creating a buzz amongst fans with the latest track Flowers. A...