Label: Independent via AWAL
...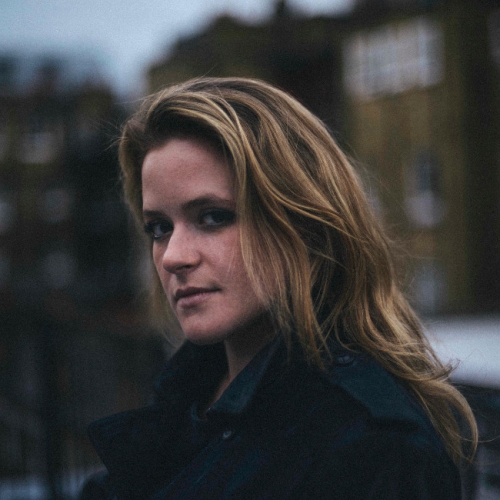 29 Oct 2019
Berg
Take Off Your Disguise
WE SAY
Back at the start of September, we introduced you to Swedish-American singer-songwriter Berg and her beautifully wistful debut track What If. Now she is back with her second offering from her collection of songs produced by Faris Badwan (The Horrors) and a slightly different sound than before. Leaning more to the electronic side of alt-pop, Take Off Your Disguise blends otherworldly and futuristic production with flourishes of krautrock as Berg, lyrically, tackles the dark vs light sides of life. It's a deeply personal number that soars effortlessly, highlighting her gorgeous vocals to full effect. The track has already started to gain traction online with blogs, and this Thursday will see Wonderland magazine premier the video, which continues the cinematic story of What If. She recently sold out St Pancras Old Church and upstairs at Ronnie Scott's in London, and next month will be heading over to New York to play two shows there, as well as meet with a few sync companies. Fizzing with ideas and creativity, Berg has once again demonstrated her gorgeous songwriting, and we can't wait to hear what's next.
CONTACTS
Label: AWAL
Publishing: Sentric
Press: UK PR - Adam Nicol, Mada Music/Swedish PR - Liza Berthelsen, Border Music
Live: Adam Nicol, Mada Music
RECORD ARCHIVE
Label: Universal Music Ireland
Released last Friday and featuring on Spotify UK's New Music Friday playlist is this absolute... Label: Decca Records
Returning with this gorgeously revamped studio version of his 2017 acoustic streaming hit Be Your Man... Label: Universal Music Ireland
Irishman Sean OB is a songwriter and musician with a voice and attitude that is... Label: 37 Adventures
Two months ago we featured the debut track PaperCuts from north-west London producer Measure For... Label: Wow and Flutter Records
This hauntingly beautiful, yet sparse electronic and folk-infused number is from London-based doctor-by-day and artist-by-night... Label: Riverfish Records
Bringing a soulful dose of upbeat sunshine to her latest release is singer-songwriter Gabriela Eva.... Label: Red Sun Records
With one of the most anthemic and expansive rock offerings we've heard in a long... Label: Chiverin
Not shy of a funky bassline and smooth vibe is this absolute joy from Bristol-based... Label: The Other Songs
This super addictive and kitsch pop debut is from Sweden's EEVA, aka Emelie Eriksson -... Label: Atlantic Records
Maisie Peters is an artist we have been keeping tabs on since we heard her... Label: Self released
Instantly grabbing your attention right from the start is this expansive and highly emotive number... Label: Juicebox Recordings under exclusive license to AWAL Recordings
It's time to get your Friday freak on with this funky and massive tune from... Label: Don't Try X Antigen (Kartel Music Group)
Three years ago we introduced you to the melodic indie rock sounds of Manningtree's SuperGlu. They... Label: Stargazer
It's been over 16 years since we have heard new music from BRIT and Ivor... Label: self release - Fossil Boy Records
Now here is something to inject a bit of youthful energy into you this morning... Label: MADE Records
Released at the end of September and featuring on Spotify's New Music Friday UK, Stuck...