Label: Juicebox Recordings under exclusive license to AWAL Recordings
...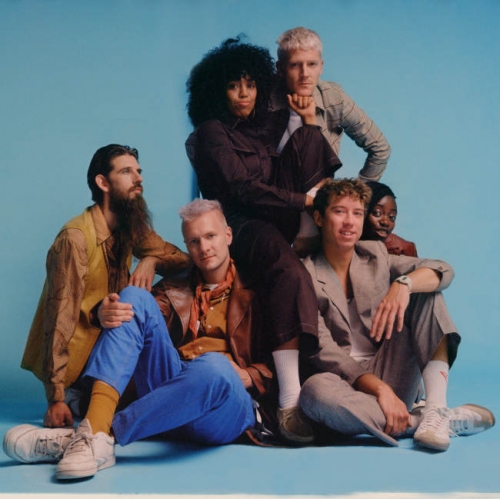 11 Oct 2019
Juicebox Recordings under exclusive license to AWAL Recordings
WE SAY
It's time to get your Friday freak on with this funky and massive tune from London collective Franc Moody. The brainchild of partners-in-crime Ned Franc and Jon Moody, who, inspired by their heroes Daft Punk and Jamiroquai have created a euphoric pop gem that draws on house, nu-disco and rave culture for its foot-tapping and infectious nature. Released earlier this week, it's already picked up its first radio play on Radio 1 (Jack Saunders), as well as support on blogs, and was immediately seized upon by Spotify (UK, DE, CH) and Apple Music for inclusion on their new release streaming playlists. Currently on a sold-out European tour, the collective has just announced an extensive global tour for next year, which goes on sale today (11 October) and will feature their biggest London show to date at O2 Shepherds Bush on 5 March 2020. And remember, once you click listen, be prepared to dance the day and weekend away. Don't say we didn't warn you.
CONTACTS
Label: Adam Callan & Becky Tong, Juicebox Recordings / Mina Ingebretsen, AWAL Recordings
Publishing: SONY ATV
National Radio: Emma Segal, JB Plugging
Press: Rob Chute, Toast PR
Live: Michael Harvey-Bray, Paradigm
Management: Adam Callan & Becky Tong, Juicebox Recordings
RECORD ARCHIVE
Label: Don't Try X Antigen (Kartel Music Group)
Three years ago we introduced you to the melodic indie rock sounds of Manningtree's SuperGlu. They... Label: Stargazer
It's been over 16 years since we have heard new music from BRIT and Ivor... Label: self release - Fossil Boy Records
Now here is something to inject a bit of youthful energy into you this morning... Label: MADE Records
Released at the end of September and featuring on Spotify's New Music Friday UK, Stuck... Label: Five Seven Music / Eleven Seven Label Group
Now here's a song with masses of potential to become a future hit. Instantly engaging... Label: Rubyworks
Back in 2017, we introduced you to Irish singer-songwriter David Keenan and his remarkable gift... Label: 37 Adventures
22 year old Elle Charms is the latest new pop signing to 37 Recordings, the... Label: Self-released / Level distribution
British Iranian artist Orchid delivers a rather feisty slice of electro-pop in her new release,... Label: deepdive records
Formed in 2016 by two multi-instrumentalists, Maryam Hammad and Aurèle Louis, MAREY are a band... Label: Polygonia Music
Two parts British, one part German, and one part Australian, Wide Eyed Boy are an... Label: Eggy Records
Premiered on Stereogum and receiving its first radio play on Tuesday by Huw Stephens on... Label: [PIAS]
Back in May, we featured the exquisite and dreamy soundscapes of rising Belgium band Portland... Label: Rough Bones/Kobalt
19 year old Dubliner KEHLI burst on to the scene earlier this year with her debut track One... Label: Island Records
We have been big fans of London-based group Flyte since we featured them back in... Label: Self released via AWAL
From an early age, American-born singer-songwriter Remi Miles grew up listening to a vast range... Label: Pheromone Recordings
Indie outfit Lost Cousins craft dreamy, melodic and buoyant indie psych rock. Influenced by the likes...