Label: MADE Records
...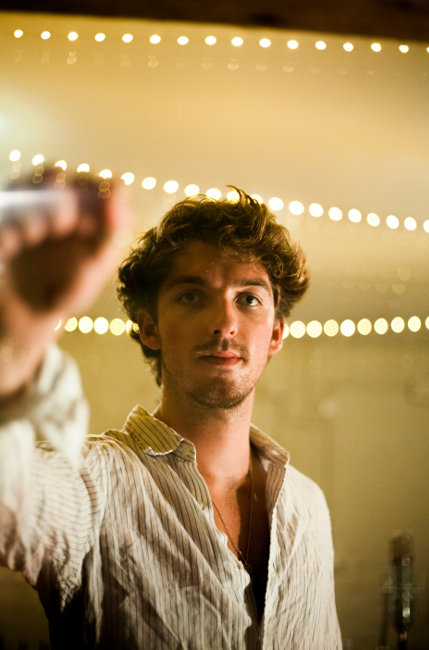 07 Oct 2019
Sam Johnson
Stuck Under The Surface
WE SAY
Released at the end of September and featuring on Spotify's New Music Friday UK, Stuck Under The Surface is the latest release from singer-songwriter Sam Johnson. It's been something of a breakout year for the Shropshire-based artist after his previous singles picked up support from BBC Radio 1, BBC 6 Music and Radio X, plus a BBC Introducing Shropshire Track of the Month (August 2019) for Medicine For My Brain. Support has also come from streaming services with additions on leading playlists at Spotify, Apple and Deezer. Taken from his forthcoming debut Eastcote EP and produced with multi-instrumentalist Elliot James, this anthemic and emotive gem, recalling the end of a six-year relationship, is the perfect example of what to expect from the rising talent. Evocative melodies, gorgeously strummed acoustic guitar and powerful, yet vulnerable vocals. Later this month, he heads out on tour with Plested across Europe and will play Omeara in London on 22 October. This is, quite simply, music for the heart from an artist finding his voice and soul. Just brilliant.
CONTACTS
Label: Per Mygland, MADE Records
Publishing: Michael Jarman, Closer Music Publishing
National Radio: Chris Slade, Blueprint Radio
Online: Lorraine Long, Longevity PR
Live: Olly Hodgson, Paradigm
Management: Keith McColl & Bex Redwood, Republic Of Music Management
RECORD ARCHIVE
Label: Five Seven Music / Eleven Seven Label Group
Now here's a song with masses of potential to become a future hit. Instantly engaging... Label: Rubyworks
Back in 2017, we introduced you to Irish singer-songwriter David Keenan and his remarkable gift... Label: 37 Adventures
22 year old Elle Charms is the latest new pop signing to 37 Recordings, the... Label: Self-released / Level distribution
British Iranian artist Orchid delivers a rather feisty slice of electro-pop in her new release,... Label: deepdive records
Formed in 2016 by two multi-instrumentalists, Maryam Hammad and Aurèle Louis, MAREY are a band... Label: Polygonia Music
Two parts British, one part German, and one part Australian, Wide Eyed Boy are an... Label: Eggy Records
Premiered on Stereogum and receiving its first radio play on Tuesday by Huw Stephens on... Label: [PIAS]
Back in May, we featured the exquisite and dreamy soundscapes of rising Belgium band Portland... Label: Rough Bones/Kobalt
19 year old Dubliner KEHLI burst on to the scene earlier this year with her debut track One... Label: Island Records
We have been big fans of London-based group Flyte since we featured them back in... Label: Self released via AWAL
From an early age, American-born singer-songwriter Remi Miles grew up listening to a vast range... Label: Pheromone Recordings
Indie outfit Lost Cousins craft dreamy, melodic and buoyant indie psych rock. Influenced by the likes... Label: Self release via AWAL
Shanghai Blues are an alternative rock four-piece from Walthamstow, consisting of childhood friends Chalky (vocals,... Label: Skeleton Key Records
Now here is a track perfect for our politically charged and troubling times from Wirral... Label: AWAL
Singer-songwriter Billy Blond has been hotly-tipped by the likes of Clash, Attitude and Hunger, and... Label: Kobalt/Light Music
It's been a while since an instant, joyously-frothy pop banger landed straight into our laps....