Label: Stargazer
...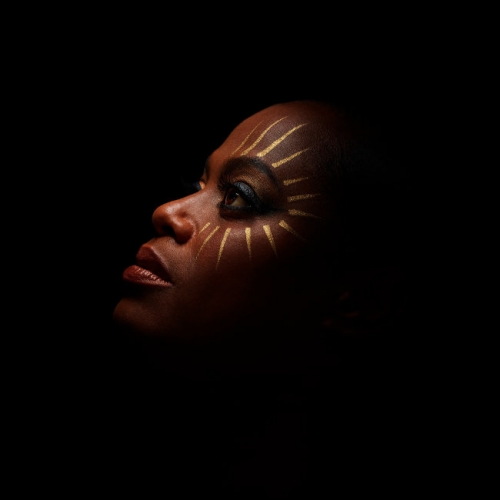 09 Oct 2019
Des'ree
Don't Be Afraid
WE SAY
It's been over 16 years since we have heard new music from BRIT and Ivor Novello Award-winning singer-songwriter Des'ree. Having enjoyed massive success in the '90s with gold and platinum-certified albums I Ain't Movin' and Supernatural, which included the hit singles You Gotta Be, Life, and Kissing You, Des'ree decided to leave music behind in 2003. In the intervening years, she qualified as a nutritionist and a naturopath but her passion to write music continued to flicker and in 2014 she started work on a new album. After contacting her longstanding co-writers Michael Graves and Tim Atack they returned to the studio to work on a new collection of songs, but this was put on hold after her mother became seriously ill. Now ready to be released this Friday, A Love Story is a collection of heartfelt songs, full of a raw sense of vulnerability and passion. Don't Be Afraid is a perfect example of this, with its piano-led melodies and lush instrumentation, evoking a soothing and soulful delight just like her big hits of the past. Welcome back Des'ree.
CONTACTS
Label: Stargazer
Publishing: Nick Robinson, Kobalt
National Radio: Claire Paxton-Rider, Scream Promotions
Press: Sue Harris, Republic Media
Legal: Robert Horsfall, Sound Advice
Management: Graham Stokes
RECORD ARCHIVE
Label: self release - Fossil Boy Records
Now here is something to inject a bit of youthful energy into you this morning... Label: MADE Records
Released at the end of September and featuring on Spotify's New Music Friday UK, Stuck... Label: Five Seven Music / Eleven Seven Label Group
Now here's a song with masses of potential to become a future hit. Instantly engaging... Label: Rubyworks
Back in 2017, we introduced you to Irish singer-songwriter David Keenan and his remarkable gift... Label: 37 Adventures
22 year old Elle Charms is the latest new pop signing to 37 Recordings, the... Label: Self-released / Level distribution
British Iranian artist Orchid delivers a rather feisty slice of electro-pop in her new release,... Label: deepdive records
Formed in 2016 by two multi-instrumentalists, Maryam Hammad and Aurèle Louis, MAREY are a band... Label: Polygonia Music
Two parts British, one part German, and one part Australian, Wide Eyed Boy are an... Label: Eggy Records
Premiered on Stereogum and receiving its first radio play on Tuesday by Huw Stephens on... Label: [PIAS]
Back in May, we featured the exquisite and dreamy soundscapes of rising Belgium band Portland... Label: Rough Bones/Kobalt
19 year old Dubliner KEHLI burst on to the scene earlier this year with her debut track One... Label: Island Records
We have been big fans of London-based group Flyte since we featured them back in... Label: Self released via AWAL
From an early age, American-born singer-songwriter Remi Miles grew up listening to a vast range... Label: Pheromone Recordings
Indie outfit Lost Cousins craft dreamy, melodic and buoyant indie psych rock. Influenced by the likes... Label: Self release via AWAL
Shanghai Blues are an alternative rock four-piece from Walthamstow, consisting of childhood friends Chalky (vocals,... Label: Skeleton Key Records
Now here is a track perfect for our politically charged and troubling times from Wirral...