Label: Universal Music Ireland
...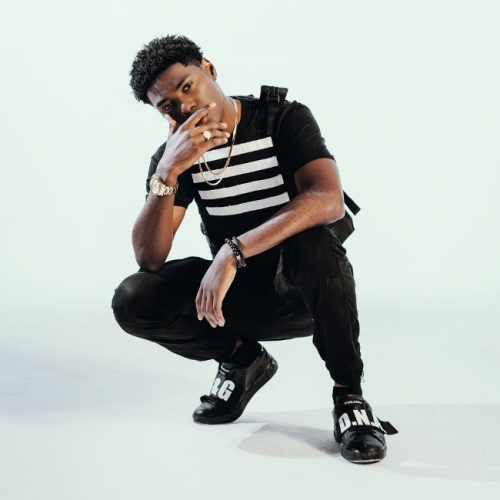 28 Oct 2019
Ovie
Dublin Girl
WE SAY
Released last Friday and featuring on Spotify UK's New Music Friday playlist is this absolute gem from rising Irish artist Ovie. Based in Dublin, Ovie is part of a thriving generation of artists who are rapidly changing the sound of the country from the likes of RotD featured artists Jafaris, Soule, and JyellowL. Already an accomplished music director for afrobeat acts such as DaVido and Yemi Alade, he is now turning his hand to music and first found fame when he co-wrote and featured on Over Me by Mark McCabe. Musically, Dublin Girl is a smooth blend of hip hop, R&B, pop, and Afroswing fusion that has a deliciously infectious beat and tropical hook. Perfect for additions to upbeat and Afrobeat playlists; with a stunning self-directed video that is sure to pick up traction on social and online, it looks like Ovie has all the right ingredients to kick start his career. So forget those winter blues and crank this up for some energetic and summer feelgood vibes.
CONTACTS
Label: Ciara Barry & Stephen Grealy, Universal Music Ireland
Radio, TV & Press: Amy McGovern, Universal Music Ireland
RECORD ARCHIVE
Label: Decca Records
Returning with this gorgeously revamped studio version of his 2017 acoustic streaming hit Be Your Man... Label: Universal Music Ireland
Irishman Sean OB is a songwriter and musician with a voice and attitude that is... Label: 37 Adventures
Two months ago we featured the debut track PaperCuts from north-west London producer Measure For... Label: Wow and Flutter Records
This hauntingly beautiful, yet sparse electronic and folk-infused number is from London-based doctor-by-day and artist-by-night... Label: Riverfish Records
Bringing a soulful dose of upbeat sunshine to her latest release is singer-songwriter Gabriela Eva.... Label: Red Sun Records
With one of the most anthemic and expansive rock offerings we've heard in a long... Label: Chiverin
Not shy of a funky bassline and smooth vibe is this absolute joy from Bristol-based... Label: The Other Songs
This super addictive and kitsch pop debut is from Sweden's EEVA, aka Emelie Eriksson -... Label: Atlantic Records
Maisie Peters is an artist we have been keeping tabs on since we heard her... Label: Self released
Instantly grabbing your attention right from the start is this expansive and highly emotive number... Label: Juicebox Recordings under exclusive license to AWAL Recordings
It's time to get your Friday freak on with this funky and massive tune from... Label: Don't Try X Antigen (Kartel Music Group)
Three years ago we introduced you to the melodic indie rock sounds of Manningtree's SuperGlu. They... Label: Stargazer
It's been over 16 years since we have heard new music from BRIT and Ivor... Label: self release - Fossil Boy Records
Now here is something to inject a bit of youthful energy into you this morning... Label: MADE Records
Released at the end of September and featuring on Spotify's New Music Friday UK, Stuck... Label: Five Seven Music / Eleven Seven Label Group
Now here's a song with masses of potential to become a future hit. Instantly engaging...