Label: The Workshop

Notice: Trying to access array offset on value of type null in /home2/recordof/public_html/on-the-move/track.php on line 88
...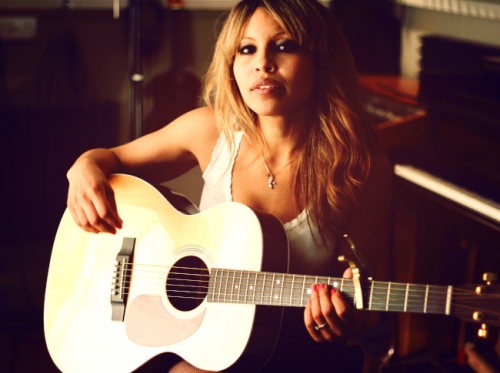 01 Jun 2020
Misty River
Take This Dance Live from Under The Apple Tree Studios
WE SAY
Recorded fully live in Bob Harris's studio in Oxfordshire in February, Take This Dance Live from Under The Apple Tree Studios is the gorgeous new version of London-based UK Americana duo Misty River's debut single. The original recently featured in Netflix's late-in-life coming out documentary film A Secret Love, having previously been placed in Mat Kirkby's Oscar-winning short film The Phone Call. It's easy to see how with the touching vocals of songwriter Carmen Phelan washing over you hauntingly amidst a sea of rich, warm Americana melodies, deftly arranged by producer Adam Morley. With tastemaker support from the likes of Q magazine, Americana UK, fRoots and Maverick Magazine, the track has picked up radio support on Irish Radio (RTE 1, RTE 2, BBC Ulster), as well as Radio 2 and BBC London. The duo, who are currently seeking a publishing deal, will be releasing their first full-band studio single With You Around in July, followed by their debut album in October. We can't wait.
CONTACTS
Label: The Workshop (self-released)
Press & Online: Chris Latham, Swell Publicity
Legal: Luke Hill, Sheridans
RECORD ARCHIVE
Label: 3 Beat
Sfven is an artist who has impressed us with his honest and heartfelt bedroom pop, and... Label: Un Plan Simple
We've been bouncing around to this groovy number from French trio Keep On Dancing Inc... Label: Ivorian Doll
Quickly making a name for herself on the UK scene over the last year or... Label: Un Plan Simple/Cool Music Company
After a long relaxing bank holiday weekend, let us ease you into the new normal... Label: Polydor
Currently climbing the official charts and on the A Lists at both Radio 1 and... Label: 3 Beat
Currently on the C list at BBC Radio 2 with this irresistible dance-rock anthem (his... Label: 10 Thousand Steps
We are big fans of the ethereal pop sounds of east London-based artist and producer... Label: PMA Records
We last featured Florida-based singer-songwriter and actress Taylor Castro back in February this year with her... Label: Independent via AWAL
If like us, you have been keeping an eye on the burgeoning Irish hip-hop and... Label: DFL
Drenched in laid back tones and feelgood vibes is this breezy, heartbreak-tinged number from Irish... Label: Crowds & Power Recordings
Originally from Stockholm, but now residing in the UK, singer-songwriter Rebecka Reinhard delivers an absolute... Label: LoudKult
With over 10m combined streams, west Wales-based newcomer Cally Rhodes is back with this irresistible... Label: unsigned/AWAL
Grabbing your attention straight from the start is this heartfelt, indie pop gem from rising... Label: Within Temptation Entertainment
Dutch rock behemoths Within Temptation are back with this fresh blast of rock goodness to... Label: Propeller Recordings
Let us introduce you to the gorgeous sounds of 22 year old singer-songwriter Archie Langley... Label: Island
Premiered by DJ Target on 1Xtra on Monday, this sublime dose of sultry, jazz-flecked R&B...