Label: Independent via AWAL

Notice: Trying to access array offset on value of type null in /home2/recordof/public_html/on-the-move/track.php on line 88
...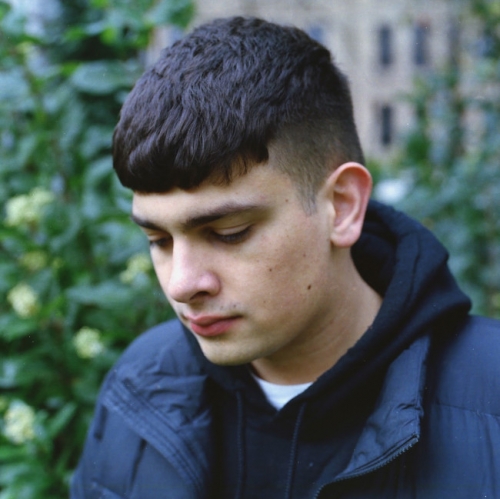 18 May 2020
WE SAY
If like us, you have been keeping an eye on the burgeoning Irish hip-hop and R&B scene over the past year or so, you may have heard of emerging artist Daire Patel. A recent addition to the Word Up Collective roster alongside the likes of Tebi Rex and Natalya O'Flaherty, Patel combines a rap feel with a lo-fi bedroom pop sound influenced by the likes of Mac Miller and Frank Ocean. Following up on his previous single, Hold Me Down, which has clocked up over 185k streams since its release on Christmas Day, Patel has now dropped this hypnotic slice of melodic hip-hop. Released on Friday (15 May) and featuring on Spotify UK's New Music Friday, No Cap, R&B UK, Surface and Spotify & Chill editorial playlists, Sirens is a beautiful blend of soft hip-hop beats and synth flourishes, guided by a gentle piano melody and the contrasting bars of Patel and vocals of Aby Coulibaly. It's pretty stunning and meaningful. Expect to see this rack up more exposure over the coming weeks with RTE 2FM and BBC Introducing already keen supporters. Not to be missed.
CONTACTS
Live: Annette Udell, Word Up Collective
Management: Phil Udell, Word Up Collective
RECORD ARCHIVE
Label: DFL
Drenched in laid back tones and feelgood vibes is this breezy, heartbreak-tinged number from Irish... Label: Crowds & Power Recordings
Originally from Stockholm, but now residing in the UK, singer-songwriter Rebecka Reinhard delivers an absolute... Label: LoudKult
With over 10m combined streams, west Wales-based newcomer Cally Rhodes is back with this irresistible... Label: unsigned/AWAL
Grabbing your attention straight from the start is this heartfelt, indie pop gem from rising... Label: Within Temptation Entertainment
Dutch rock behemoths Within Temptation are back with this fresh blast of rock goodness to... Label: Propeller Recordings
Let us introduce you to the gorgeous sounds of 22 year old singer-songwriter Archie Langley... Label: Island
Premiered by DJ Target on 1Xtra on Monday, this sublime dose of sultry, jazz-flecked R&B... Label: Project Melody
This gorgeous debut track is from north London duo Dust In The Sunlight. Singer-songwriters Billy... Label: RCA Records
Now we're pretty confident you're aware of this soulful and beautiful single from Australian-born singer-songwriter... Label: self release
This insanely addictive and flamboyant blend of glam-rock, pop, and post-punk is the latest release... Label: Friday Music
We do love a slice of euphoric pop here at RotD, especially in times like... Label: Odina
Premiered on Dork and released yesterday (28 April), 1,2,3,4 is the gorgeous self-produced, self-written and... Label: unsigned
It's been nearly ten months since we last featured Northern Irish band Hunkpapa and their sublime... Label: Exotic Creatures
Dance Lessons certainly know how to impress with this deliciously sultry blend of jazz, soul... Label: unsigned via AWAL
Last year, we introduced you to the silky voice of Italian-born London-based singer-songwriter Alice Pisano... Label: YOUTH LTD/Believe UK
This unashamedly leftfield slice of pop with its infectious melody and political twist is the...