Label: Propeller Recordings

Notice: Trying to access array offset on value of type null in /home2/recordof/public_html/on-the-move/track.php on line 88
...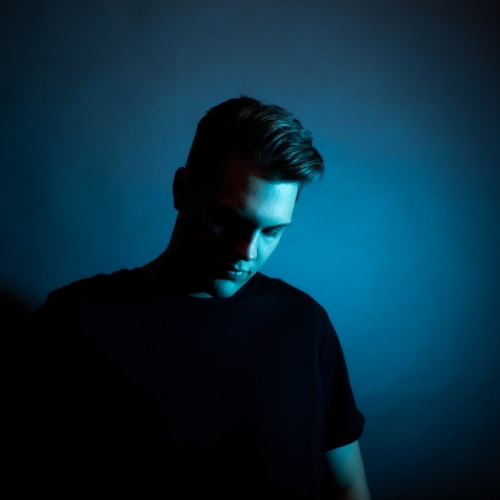 07 May 2020
WE SAY
Let us introduce you to the gorgeous sounds of 22 year old singer-songwriter Archie Langley aka St. Lundi. Having grown up on Hayling Island, Archie found himself living with family, in and out of dead-end jobs, whilst trying to build a name for himself as a singer-songwriter in the Portsmouth and Hampshire area until one night last year he decided to buy a one-way ticket to London. The next evening he played an open mic night where he met some new friends who offered him a couch as accommodation which soon became his home for the next six months whilst laying the foundations of a new life in the capital. His debut single You've Got The Wrong Guy released earlier this year clocked up over 250k combined streams with support from Apple Music's New Music Daily and In My Room playlists, as well as support from YouTube channels Mahogany, Alexrainbird and Indievibes. Radio support has come from BBC Introducing and Amazing Radio, plus tastemakers including When The Horn Blows, Gig Goer's 'artist of the week' and more. Now back with this heartfelt and delicious piano ballad yesterday (6 May), expect to see more tastemaker love for this atmospheric and touching number. With echoes of Chris Martin and Ben Howard, St. Lundi could quite quickly become your favourite new emerging singer-songwriter this year.
CONTACTS
Label & Management: Tom Rose, Propeller Records
Publishing: Available
Radio: Nick Bray
Online: Lorraine Long, Longevity PR
Live: Sarah Casey, UTA
RECORD ARCHIVE
Label: Island
Premiered by DJ Target on 1Xtra on Monday, this sublime dose of sultry, jazz-flecked R&B... Label: Project Melody
This gorgeous debut track is from north London duo Dust In The Sunlight. Singer-songwriters Billy... Label: RCA Records
Now we're pretty confident you're aware of this soulful and beautiful single from Australian-born singer-songwriter... Label: self release
This insanely addictive and flamboyant blend of glam-rock, pop, and post-punk is the latest release... Label: Friday Music
We do love a slice of euphoric pop here at RotD, especially in times like... Label: Odina
Premiered on Dork and released yesterday (28 April), 1,2,3,4 is the gorgeous self-produced, self-written and... Label: unsigned
It's been nearly ten months since we last featured Northern Irish band Hunkpapa and their sublime... Label: Exotic Creatures
Dance Lessons certainly know how to impress with this deliciously sultry blend of jazz, soul... Label: unsigned via AWAL
Last year, we introduced you to the silky voice of Italian-born London-based singer-songwriter Alice Pisano... Label: YOUTH LTD/Believe UK
This unashamedly leftfield slice of pop with its infectious melody and political twist is the... Label: XVII Music Group
22 year old London-born artist CHINCHILLA is an artist who is supremely confident in her... Label: 3Beat
We've been big supporters of Scottish multi-instrumentalist Callum Beattie and his knack of crafting euphoric... Label: 2220 Records
To ease you into your lockdown Monday morning, we have this cool, deep indie-electronic number... Label: FrtyFve
London-based Irish artist Fia Moon offers a glimpse of positivity in this gorgeous slice of... Label: Dot Dash
Drawing comparisons to Mazzy Star, Angel Olsen and Stevie Nicks is an Australian singer-songwriter Gena... Label: Ultra Records
Oozing '90s R&B and UK garage vibes with an intoxicating UK Funky infused drop and...