Label: Polydor

Notice: Trying to access array offset on value of type null in /home2/recordof/public_html/on-the-move/track.php on line 88
...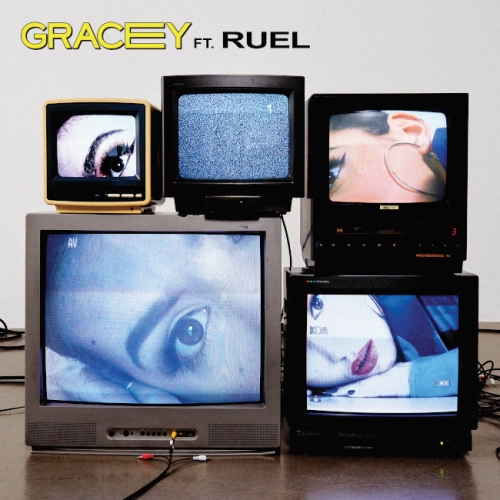 22 May 2020
GRACEY
Empty Love (ft. Ruel)
WE SAY
Currently climbing the official charts and on the A Lists at both Radio 1 and Capital with her collaboration with 220Kid, 22 year old in-demand songwriter and artist GRACEY is back today (22 May) with this honest blast of jagged pop goodness. Having written hits for the likes of Sub Focus, MJ Cole, and RAYE after being recruited as a top-liner for Xenomania at the age of 16 and then signing to Universal, the London-based artist released her debut EP, Imposter Syndrome, to critical acclaim last year with the likes of The Line Of Best Fit, i-D, Wonderland, The Guardian and Sunday Times Culture singing her praises. Featuring on numerous new release playlists across Spotify, Apple Music and Deezer, Empty Love featuring Australian pop-prodigy Ruel is a stonking straight-up pop anthem that doesn't pack any punches when talking about the pressures that come with social media. Accompanied by a powerful video (goes live here at 11.30am) created by GRACEY along with creatives, Aidan Zamiri (Object & Animal) and Dan Moller (Facebook Creative shop), expect to see this track and video build up some serious momentum across streaming, socials and online over the next couple of weeks.
CONTACTS
Label: Polydor
Publishing: Universal Music Publishing
National Radio: James Passmore, Plugged In PR
Regional Radio: Gavin Hughes, Polydor
Online: Ed Juniper, Polydor
Press: Ruth Drake & Annabel Crowhurst, Toast
TV: Claire Close, CCTV
Live: Jon Ollier, CAA
Management: Jazz Sherman, Hunger Management
RECORD ARCHIVE
Label: 3 Beat
Currently on the C list at BBC Radio 2 with this irresistible dance-rock anthem (his... Label: 10 Thousand Steps
We are big fans of the ethereal pop sounds of east London-based artist and producer... Label: PMA Records
We last featured Florida-based singer-songwriter and actress Taylor Castro back in February this year with her... Label: Independent via AWAL
If like us, you have been keeping an eye on the burgeoning Irish hip-hop and... Label: DFL
Drenched in laid back tones and feelgood vibes is this breezy, heartbreak-tinged number from Irish... Label: Crowds & Power Recordings
Originally from Stockholm, but now residing in the UK, singer-songwriter Rebecka Reinhard delivers an absolute... Label: LoudKult
With over 10m combined streams, west Wales-based newcomer Cally Rhodes is back with this irresistible... Label: unsigned/AWAL
Grabbing your attention straight from the start is this heartfelt, indie pop gem from rising... Label: Within Temptation Entertainment
Dutch rock behemoths Within Temptation are back with this fresh blast of rock goodness to... Label: Propeller Recordings
Let us introduce you to the gorgeous sounds of 22 year old singer-songwriter Archie Langley... Label: Island
Premiered by DJ Target on 1Xtra on Monday, this sublime dose of sultry, jazz-flecked R&B... Label: Project Melody
This gorgeous debut track is from north London duo Dust In The Sunlight. Singer-songwriters Billy... Label: RCA Records
Now we're pretty confident you're aware of this soulful and beautiful single from Australian-born singer-songwriter... Label: self release
This insanely addictive and flamboyant blend of glam-rock, pop, and post-punk is the latest release... Label: Friday Music
We do love a slice of euphoric pop here at RotD, especially in times like... Label: Odina
Premiered on Dork and released yesterday (28 April), 1,2,3,4 is the gorgeous self-produced, self-written and...