Label: 3 Beat

Notice: Trying to access array offset on value of type null in /home2/recordof/public_html/on-the-move/track.php on line 88
...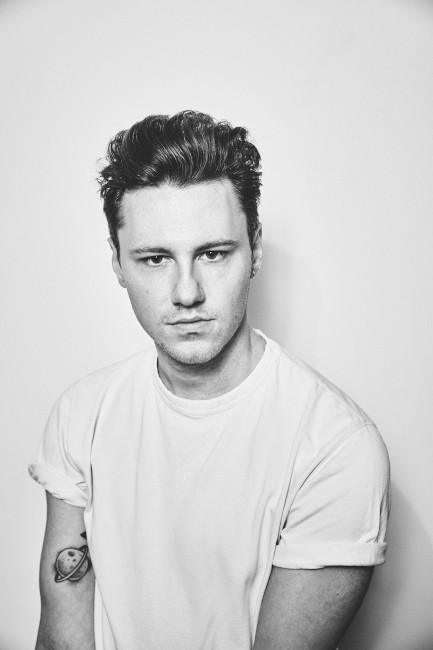 21 May 2020
WE SAY
Currently on the C list at BBC Radio 2 with this irresistible dance-rock anthem (his fifth Radio 2 playlist track), Callum Beattie released his long-awaited debut album People Like Us last Friday (15 May). As regular readers will know, we have been big fans of the Scottish singer-songwriter's guitar-driven pop anthems over the years, and with fifteen tracks making up the album, including RotD's We Are Stars, Ghosts In The Dark and now Play, it makes for a gorgeous listen. Entirely self-written and charting his tumultuous and joyous personal journey so far, the album provides a diverse soundscape all pinned together by his strikingly rich vocal. Inspired by Berlin's legendary club culture and unrequited love, Play's upbeat sound was produced by David Jürgens at Funk Haus studio in the German capital and features on editorial playlists at both Spotify and Apple Music. Further tastemaker support for Callum has come from Clash, Telegraph, Evening Standard, TMRW magazine and numerous of online blogs. If you haven't yet taken the time out to listen to the album, we highly recommend you do and bask in its glorious storytelling and moving nature.
CONTACTS
Label & Publishing: Dan Goodwin, 3 Beat
National Radio: John Brogan, John Brogan Plugging
Regional Radio: Steve Tandy, Cop Media
Press & Online: Cat Lazarra, WMA Agency
TV: Helen Stokes, Chilli PR
Live: Mark Ngui, CAA
Management: Robert Swerdlow & David Nicoll, Starwood Management
RECORD ARCHIVE
Label: 10 Thousand Steps
We are big fans of the ethereal pop sounds of east London-based artist and producer... Label: PMA Records
We last featured Florida-based singer-songwriter and actress Taylor Castro back in February this year with her... Label: Independent via AWAL
If like us, you have been keeping an eye on the burgeoning Irish hip-hop and... Label: DFL
Drenched in laid back tones and feelgood vibes is this breezy, heartbreak-tinged number from Irish... Label: Crowds & Power Recordings
Originally from Stockholm, but now residing in the UK, singer-songwriter Rebecka Reinhard delivers an absolute... Label: LoudKult
With over 10m combined streams, west Wales-based newcomer Cally Rhodes is back with this irresistible... Label: unsigned/AWAL
Grabbing your attention straight from the start is this heartfelt, indie pop gem from rising... Label: Within Temptation Entertainment
Dutch rock behemoths Within Temptation are back with this fresh blast of rock goodness to... Label: Propeller Recordings
Let us introduce you to the gorgeous sounds of 22 year old singer-songwriter Archie Langley... Label: Island
Premiered by DJ Target on 1Xtra on Monday, this sublime dose of sultry, jazz-flecked R&B... Label: Project Melody
This gorgeous debut track is from north London duo Dust In The Sunlight. Singer-songwriters Billy... Label: RCA Records
Now we're pretty confident you're aware of this soulful and beautiful single from Australian-born singer-songwriter... Label: self release
This insanely addictive and flamboyant blend of glam-rock, pop, and post-punk is the latest release... Label: Friday Music
We do love a slice of euphoric pop here at RotD, especially in times like... Label: Odina
Premiered on Dork and released yesterday (28 April), 1,2,3,4 is the gorgeous self-produced, self-written and... Label: unsigned
It's been nearly ten months since we last featured Northern Irish band Hunkpapa and their sublime...