Label: Un Plan Simple/Cool Music Company

Notice: Trying to access array offset on value of type null in /home2/recordof/public_html/on-the-move/track.php on line 88
...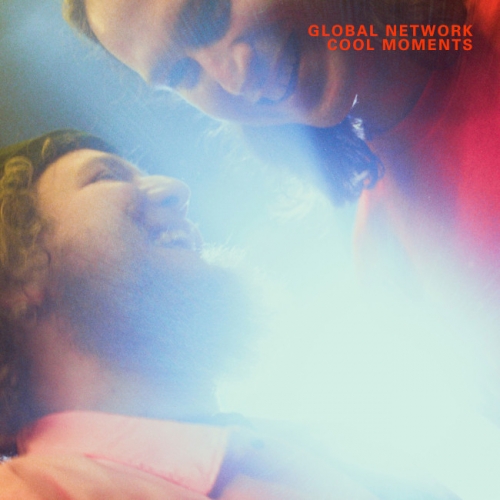 26 May 2020
Un Plan Simple/Cool Music Company
WE SAY
After a long relaxing bank holiday weekend, let us ease you into the new normal working week with this smooth R&B pop banger from Parisian duo Global Network. Loris Sasso and Nils Peschanski grew up in the suburbs of Paris and as bored teens experimented and developed their own forms of expression, drawing on the sounds of Erykah Badu, Frank Ocean, Jamie XX and Radiohead. Last year they took their music to festivals across France (Pete The Monkey, Cabourg Mon Amour, Qui Va Piano Va Sano) along with support slots for !!!, Vendredi Sur Mer, Thylacine, Isaac Delusion, and played small shows across Europe from the UK to Slovenia. Having built a growing fanbase, they dropped their debut single Rampage and follow up Your Love in March and April respectively this year, and have now released their debut EP Cool Moments last Friday (22 May). With echoes of Justin Timberlake meets French touch music, Want You is the gorgeous lead track and delivers a sweet blast of sophisticated euphoric pop, which in times like these is most welcomed. They were due to play the Great Escape and Printemps de Bourges (France) festivals, along with another twenty planned dates before the pandemic happened, which shows that this emerging act from the suburbs of Paris are one to keep an eye on.
CONTACTS
Label: Leslie Dubest & Lauren Tran, Un Plan Simple/Arnaud Mdt, Cool Music Company
Publishing: Tom Le Bourhis, Universal Music Publishing/Pierre Le Gall, Gum
Online: Jim Green, Mystic Sons
Live: Nicolas Jammas, Uni-T
International Coordination: Geraldine Zanaska, Compass Music
Management: Arnaud Mdt, Cool Music
RECORD ARCHIVE
Label: Polydor
Currently climbing the official charts and on the A Lists at both Radio 1 and... Label: 3 Beat
Currently on the C list at BBC Radio 2 with this irresistible dance-rock anthem (his... Label: 10 Thousand Steps
We are big fans of the ethereal pop sounds of east London-based artist and producer... Label: PMA Records
We last featured Florida-based singer-songwriter and actress Taylor Castro back in February this year with her... Label: Independent via AWAL
If like us, you have been keeping an eye on the burgeoning Irish hip-hop and... Label: DFL
Drenched in laid back tones and feelgood vibes is this breezy, heartbreak-tinged number from Irish... Label: Crowds & Power Recordings
Originally from Stockholm, but now residing in the UK, singer-songwriter Rebecka Reinhard delivers an absolute... Label: LoudKult
With over 10m combined streams, west Wales-based newcomer Cally Rhodes is back with this irresistible... Label: unsigned/AWAL
Grabbing your attention straight from the start is this heartfelt, indie pop gem from rising... Label: Within Temptation Entertainment
Dutch rock behemoths Within Temptation are back with this fresh blast of rock goodness to... Label: Propeller Recordings
Let us introduce you to the gorgeous sounds of 22 year old singer-songwriter Archie Langley... Label: Island
Premiered by DJ Target on 1Xtra on Monday, this sublime dose of sultry, jazz-flecked R&B... Label: Project Melody
This gorgeous debut track is from north London duo Dust In The Sunlight. Singer-songwriters Billy... Label: RCA Records
Now we're pretty confident you're aware of this soulful and beautiful single from Australian-born singer-songwriter... Label: self release
This insanely addictive and flamboyant blend of glam-rock, pop, and post-punk is the latest release... Label: Friday Music
We do love a slice of euphoric pop here at RotD, especially in times like...