Label: Island

Notice: Trying to access array offset on value of type null in /home2/recordof/public_html/on-the-move/track.php on line 88
...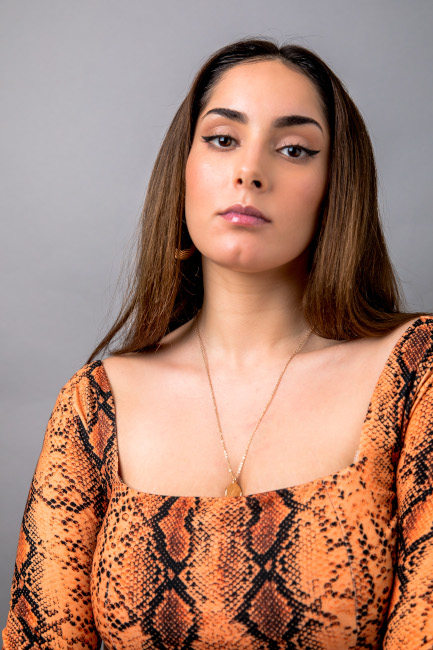 06 May 2020
WE SAY
Premiered by DJ Target on 1Xtra on Monday, this sublime dose of sultry, jazz-flecked R&B is from Algerian-born, Tottenham raised artist Miraa May. After a successful 2019, which saw her release her Dark EP, co-write Jorja Smith's Top 10 hit Be Honest and sell-out two headline shows in London, as well as perform at Glastonbury and Reading & Leeds festivals, it's her first track of 2020 and marks the start of a new chapter in her life as she embarks on the journey of motherhood. Clocking in at just less than three minutes, Woman Like Me is a gloriously slinky affair with frank lyrics and hypnotic sax melodies to entice the listener closer. Alongside writing her music, the in-demand songwriter has recently worked with Nafe Smalls on the mixtape track Bad For Me, filmed a new documentary by the Face magazine called Voices of Jamaica and is now releasing a mini-series of studio sessions on her YouTube channel titled 'Miraa & Friends', which features Jevon, Cosima, Sam Tompkins, Big Zuu, Samm Henshaw, and Moss Kena. With tastemaker support from the likes of Radio 1, 1Xtra, Beats, Spotify, and many more, this busy, creative and hands-on artist is starting her 2020 with an absolute gem.
CONTACTS
Label: Island Records
Publishing: Tuff, Peer Music
Marketing: Tara Kefayati, Island
Radio: Joe Dodson, All Ears
Press: Shane O'Neill, Island
Online: Elspeth Merry, Island
Digital: Alice Razack, Island
Live: Rebecca Prochnik & Kayleigh Lawrence, Earth Agency
Management: Taisha Johnson
RECORD ARCHIVE
Label: Project Melody
This gorgeous debut track is from north London duo Dust In The Sunlight. Singer-songwriters Billy... Label: RCA Records
Now we're pretty confident you're aware of this soulful and beautiful single from Australian-born singer-songwriter... Label: self release
This insanely addictive and flamboyant blend of glam-rock, pop, and post-punk is the latest release... Label: Friday Music
We do love a slice of euphoric pop here at RotD, especially in times like... Label: Odina
Premiered on Dork and released yesterday (28 April), 1,2,3,4 is the gorgeous self-produced, self-written and... Label: unsigned
It's been nearly ten months since we last featured Northern Irish band Hunkpapa and their sublime... Label: Exotic Creatures
Dance Lessons certainly know how to impress with this deliciously sultry blend of jazz, soul... Label: unsigned via AWAL
Last year, we introduced you to the silky voice of Italian-born London-based singer-songwriter Alice Pisano... Label: YOUTH LTD/Believe UK
This unashamedly leftfield slice of pop with its infectious melody and political twist is the... Label: XVII Music Group
22 year old London-born artist CHINCHILLA is an artist who is supremely confident in her... Label: 3Beat
We've been big supporters of Scottish multi-instrumentalist Callum Beattie and his knack of crafting euphoric... Label: 2220 Records
To ease you into your lockdown Monday morning, we have this cool, deep indie-electronic number... Label: FrtyFve
London-based Irish artist Fia Moon offers a glimpse of positivity in this gorgeous slice of... Label: Dot Dash
Drawing comparisons to Mazzy Star, Angel Olsen and Stevie Nicks is an Australian singer-songwriter Gena... Label: Ultra Records
Oozing '90s R&B and UK garage vibes with an intoxicating UK Funky infused drop and... Label: self-released
We are huge fans of Scottish singer-songwriter Tamzene, having followed her progress since we featured...