Label: Independent via AWAL

Notice: Trying to access array offset on value of type null in /home2/recordof/public_html/on-the-move/track.php on line 88
...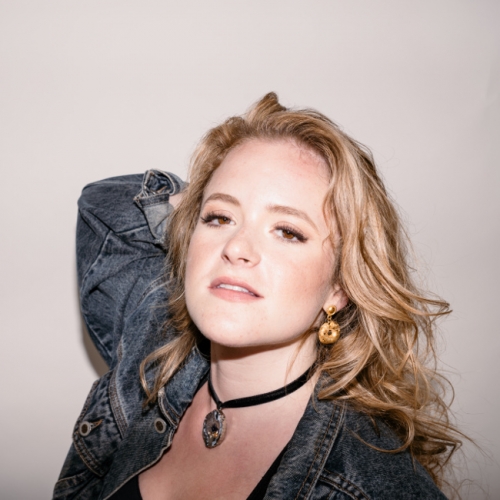 05 Sep 2019
WE SAY
Let's share something rather special here and give you an early heads-up on Berg, a Swedish-American singer-songwriter based in London. A classically trained pianist who moved to London from Stockholm after a family tragedy, Alexandra Berglöf aka Berg began writing and performing her fantasy lead pop songs as a coping mechanism. Released yesterday, What If is her beautifully wistful and melancholic debut release about potential lost love. Produced by Faris Badwan from The Horrors at Church Studios and also Lynchmob Studios during the recording of a collection of songs called Fake Love, the track recently premiered on Atwood Magazine and has picked up early plays from Amazing Radio. Next week, she will drop the video for the single, which is the first of a two-part video following the same characters that was funded through a Kickstarter campaign. With its cinematic feel and lush, ethereal production, What If is perfect for any wistful romantic sync opportunities in films or TV and of course, any mellow or sad contextual playlists. A starry-eyed gem for fans of Lana Del Rey and one to watch.
CONTACTS
Label: AWAL
Publishing: Sentric
Press: UK PR - Adam Nicol, Mada Music/Swedish PR - Liza Berthelsen, Border Music
Live: Adam Nicol, Mada Music
RECORD ARCHIVE
Label: Microheart
We were immediately enchanted by this sombre yet uplifting ode to relationships from Norwegian singer,... Label: Joe Dolman via CD Baby
Back in May, we featured the tender and intimate Drag You Down from 22 year... Label: Banana Bus Records
It's been a whirlwind twelve months for Barney Artist since we featured the boom-bap sounds... Label: Decca
In April this year, Chelsea Pensioner Colin Thackery won over the hearts of the nation,... Label: Sound Lounge Records
This tender and heartfelt Americana tinged song about London-based singer-songwriter Hannah White's upbringing and her... Label: 37 Adventures
Let us introduce you to west London producer Measure For Measure, who crafts an unashamedly... Label: Ears To Learn With Records
If you haven't yet come across the glorious avant-soul sounds of Sharky, then let us... Label: Self-released
Let us take you on a trip into the world of Berlin-based psych-indie-pop four-piece Morioh Sonder.... Label: Bohemian Vienna
Featuring on the latest Guinness ad campaign 'Liberty Fields', celebrating the pioneering Japanese women's rugby... Label: Astronomic Music
Now here is something for those of you missing out on your Ibiza fix, Give... Label: Neon North
Sisterly duo Talk Like Tigers shape a rather gorgeous dose of ethereal synth-pop in their... Label: WESLEE Music via AWAL
Bi-coastal singer-producer duo WESLEE burst onto the scene with their single Gassed that gained the... Label: Waterheart Records
Now here is something special to brighten your day from electronic duo STORME. We have... Label: Self-released
Influenced by the likes of J-Dilla, D'Angelo and Hiatus Kaiyote, Brighton-based four-piece Yakul effortlessly marries... Label: B-Unique
This sultry, electro-pop jam about heartbreak is from London-based Scottish trio Liimo. Having known each... Label: Fighting Ourselves/30th Century Records
Grabbing your attention almost instantaneously, Radio 1's Annie Mac recently chose this Husky Loops tune...