Label: WESLEE Music via AWAL

Notice: Trying to access array offset on value of type null in /home2/recordof/public_html/on-the-move/track.php on line 88
...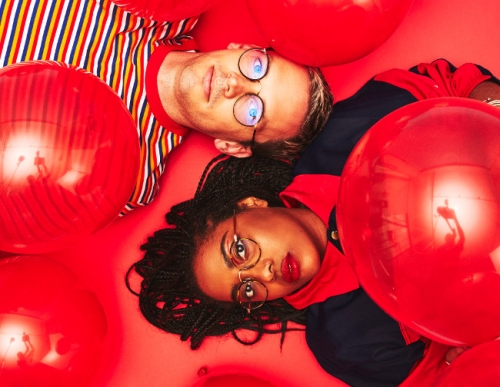 19 Aug 2019
WESLEE
Something Bout You
WE SAY
Bi-coastal singer-producer duo WESLEE burst onto the scene with their single Gassed that gained the prestigious Hottest Record in the World accolade from BBC Radio 1's Annie Mac and Mistajam, as well as received support from a wealth of BBC DJs, including Pete Tong, Danny Howard, Clara Amfo and Huw Stephens in addition to Zane Lowe on Beats 1, Ebro and Travis Mills. Since then they dropped their debut EP 9F, which gained a place in Jamz Supernova's Top 5 EPs on 1Xtra and over 1m Apple Music streams, and now return with this soulful number. Draped in sentimentality, Something About You, with its sombre tones and slow pace, marks a departure from the playfulness of previous single London Love but allows Emma's sumptuous vocals to take centre stage in this irresistible slow jam. With over 27m streams to date and support from Spotify and Apple Music, the duo, who are busy finishing work on their next EP in their studios in London (Kansas native Josh) and LA (London-born Emma), are set to showcase new material at their gig on 29 October at London's Omeara. Until then, just hit play and dive into this gorgeous song.
CONTACTS
Label: Weslee, Weslee Music
Publishing: N/A Available
National Radio: John Brogan, JB Plugging
Press: LJ Collier, Listen Up
Club: Shaun Willoughby, The Play Centre
Live: UK/ROW: Michael Bray, Paradigm/North America: Kyle Kernohan, ICM
Management: Arthur Garros, JD Management
RECORD ARCHIVE
Label: Waterheart Records
Now here is something special to brighten your day from electronic duo STORME. We have... Label: Self-released
Influenced by the likes of J-Dilla, D'Angelo and Hiatus Kaiyote, Brighton-based four-piece Yakul effortlessly marries... Label: B-Unique
This sultry, electro-pop jam about heartbreak is from London-based Scottish trio Liimo. Having known each... Label: Fighting Ourselves/30th Century Records
Grabbing your attention almost instantaneously, Radio 1's Annie Mac recently chose this Husky Loops tune... Label: Robbins Entertainment
New York natives Michael Scimeca and Stephen Georgilis, aka electronic music group ONEDUO, have teamed... Label: Sun St. East Records
Drenched in lashings of soulful harmonies, lush sweeping synth melodies and snappy percussion motifs is... Label: Universal Music Ireland
Time for something slightly different today with this beautiful rendition of Mise Éire - a poem... Label: Goldun Egg
London-based singer-songwriter FERGUS shapes a rather beautifully evocative and melodramatic listen in his second EP,... Label: Solitaire Recordings
Now here is something sounding undeniably cool from Connecticut's multi-instrumentalist Jon Searles, aka Jonathan Something.... Label: Corella Music
Since meeting at university in Manchester, Corella consisting of Joel Smith (vocals), Ben Henderson (bass... Label: Parlophone/Warner Music
Named by the New York Times as "one of the most important acts in Europe... Label: Paragon Records
Still just 18 years of age, and having amassed almost 10m combined streams across all... Label: Xenomania
Bursting with energy right from the off is this deliciously addictive slice of funk-laced bop... Label: Bad Future
Back in April, rising 22 year old South African multi-instrumentalist James Deacon caught our attention... Label: self-released
Welcome to a new week and what better way to start it off than by... Label: IHC 1NFINITY
This strikingly beautiful and shimmering dose of the new wave-pop is from emerging Glaswegian band Walt...