Label: Ears To Learn With Records

Notice: Trying to access array offset on value of type null in /home2/recordof/public_html/on-the-move/track.php on line 88
...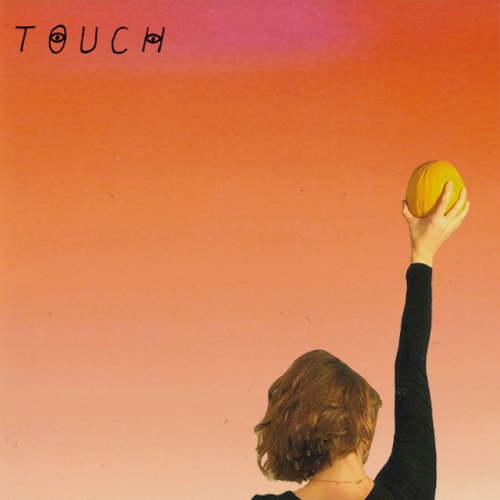 27 Aug 2019
WE SAY
If you haven't yet come across the glorious avant-soul sounds of Sharky, then let us introduce you to the London-based artist with this, the lead track from her excellent debut EP Fruit. Her early work with electronic producers Todd and Guy Speakman from Speakman Sound caught the attention of Gilles Peterson at 6 Music, and Jamz Supernova at 1Xtra, and tastemaker support from Indie Shuffle and Earmilk among others. Now the duo return on production duties to help her craft an EP full of absolute gems. From the playful and funky beat infested title track to the psychedelic craziness of Romanian Moths and this sultry groove-based number, the EP is a gorgeous blend of leftfield electronica, abstract jazz and Sharky's ethereal vocals. Tracks from the EP have picked up praise from the Line of Best Fit, Quietus, and Notion, plus streaming support at Amazon and YouTube Music. Having been awarded the PRS Women Make Music fund earlier this year, she sold-out the Bermondsey Social Club and will follow this with a show at The Victoria in Dalston on 11 September. A must-listen for any discerning music fan.
CONTACTS
Label: Ears To Learn With Records
Publishing: Unpublished
Radio: Grace Phethean, Baxter PR
Press & Online: Natasha Thomas, Baxter PR
Live: Marlon Burton, ATC Live
Management: Mark Stein, Steve Dix, David Manders, Liquid Management
RECORD ARCHIVE
Label: Self-released
Let us take you on a trip into the world of Berlin-based psych-indie-pop four-piece Morioh Sonder.... Label: Bohemian Vienna
Featuring on the latest Guinness ad campaign 'Liberty Fields', celebrating the pioneering Japanese women's rugby... Label: Astronomic Music
Now here is something for those of you missing out on your Ibiza fix, Give... Label: Neon North
Sisterly duo Talk Like Tigers shape a rather gorgeous dose of ethereal synth-pop in their... Label: WESLEE Music via AWAL
Bi-coastal singer-producer duo WESLEE burst onto the scene with their single Gassed that gained the... Label: Waterheart Records
Now here is something special to brighten your day from electronic duo STORME. We have... Label: Self-released
Influenced by the likes of J-Dilla, D'Angelo and Hiatus Kaiyote, Brighton-based four-piece Yakul effortlessly marries... Label: B-Unique
This sultry, electro-pop jam about heartbreak is from London-based Scottish trio Liimo. Having known each... Label: Fighting Ourselves/30th Century Records
Grabbing your attention almost instantaneously, Radio 1's Annie Mac recently chose this Husky Loops tune... Label: Robbins Entertainment
New York natives Michael Scimeca and Stephen Georgilis, aka electronic music group ONEDUO, have teamed... Label: Sun St. East Records
Drenched in lashings of soulful harmonies, lush sweeping synth melodies and snappy percussion motifs is... Label: Universal Music Ireland
Time for something slightly different today with this beautiful rendition of Mise Éire - a poem... Label: Goldun Egg
London-based singer-songwriter FERGUS shapes a rather beautifully evocative and melodramatic listen in his second EP,... Label: Solitaire Recordings
Now here is something sounding undeniably cool from Connecticut's multi-instrumentalist Jon Searles, aka Jonathan Something.... Label: Corella Music
Since meeting at university in Manchester, Corella consisting of Joel Smith (vocals), Ben Henderson (bass... Label: Parlophone/Warner Music
Named by the New York Times as "one of the most important acts in Europe...