Label: Decca

Notice: Trying to access array offset on value of type null in /home2/recordof/public_html/on-the-move/track.php on line 88
...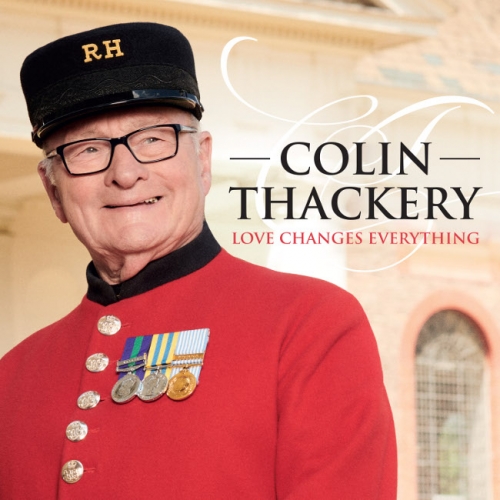 30 Aug 2019
WE SAY
In April this year, Chelsea Pensioner Colin Thackery won over the hearts of the nation, as well as the judges and audience on Britain's Got Talent, when he auditioned with this song after a dare. The track was dedicated to his late wife Joan and was their song - they sang it throughout their life together. This beautiful and stirring rendition, alongside We'll Meet Again and Love Changes Everything, helped him to reach the show's final, which he finally won. He then became the oldest solo artist to ever sign a record deal aged 89 with Decca, in partnership with Syco. Colin is now set to release his debut album Love Changes Everything next month (20 September), and today releases this rendition as its lead track. He's already been busy on a regional radio and TV promotional push, with a large number of interviews and vocal performances, and has been booked in for national TV appearances on BBC Breakfast and Loose Women around the album release. A powerfully heartfelt and emotional release.
CONTACTS
Label: Jenni Champion, Decca Records
Publishing: Unpublished
National Radio: Sam Kitchen, Decca Records
Regional Radio: Charlie Reid, Decca Records
Press & Online: Rebecca Homer, Decca Records
TV: Nirvana Chelvachandran & Eleanor Thomson, Decca Records
Live & Management: Professor Jonathan Shalit OBE and Naomi Everson, InterTalent
RECORD ARCHIVE
Label: Sound Lounge Records
This tender and heartfelt Americana tinged song about London-based singer-songwriter Hannah White's upbringing and her... Label: 37 Adventures
Let us introduce you to west London producer Measure For Measure, who crafts an unashamedly... Label: Ears To Learn With Records
If you haven't yet come across the glorious avant-soul sounds of Sharky, then let us... Label: Self-released
Let us take you on a trip into the world of Berlin-based psych-indie-pop four-piece Morioh Sonder.... Label: Bohemian Vienna
Featuring on the latest Guinness ad campaign 'Liberty Fields', celebrating the pioneering Japanese women's rugby... Label: Astronomic Music
Now here is something for those of you missing out on your Ibiza fix, Give... Label: Neon North
Sisterly duo Talk Like Tigers shape a rather gorgeous dose of ethereal synth-pop in their... Label: WESLEE Music via AWAL
Bi-coastal singer-producer duo WESLEE burst onto the scene with their single Gassed that gained the... Label: Waterheart Records
Now here is something special to brighten your day from electronic duo STORME. We have... Label: Self-released
Influenced by the likes of J-Dilla, D'Angelo and Hiatus Kaiyote, Brighton-based four-piece Yakul effortlessly marries... Label: B-Unique
This sultry, electro-pop jam about heartbreak is from London-based Scottish trio Liimo. Having known each... Label: Fighting Ourselves/30th Century Records
Grabbing your attention almost instantaneously, Radio 1's Annie Mac recently chose this Husky Loops tune... Label: Robbins Entertainment
New York natives Michael Scimeca and Stephen Georgilis, aka electronic music group ONEDUO, have teamed... Label: Sun St. East Records
Drenched in lashings of soulful harmonies, lush sweeping synth melodies and snappy percussion motifs is... Label: Universal Music Ireland
Time for something slightly different today with this beautiful rendition of Mise Éire - a poem... Label: Goldun Egg
London-based singer-songwriter FERGUS shapes a rather beautifully evocative and melodramatic listen in his second EP,...