Record of the Day - In tune. Informed. Indispensable.
In tune. Informed.
Indispensable.

Monday 20 March 2017
Charlie Straw
unsigned - out now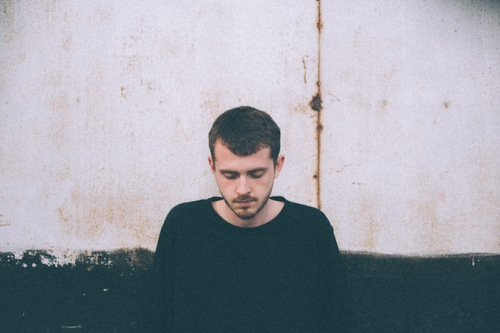 We say

Grabbing your attention right from the start, singer-songwriter Charlie Straw follows up debut DIY release St. Ives here with a song written in Thailand last summer. His first single topped more than 440,000 plays on Spotify to date and earned him a Top 5 place on their viral chart. He's described the recording experience on this latest tune as being very intense. Initially, it's exquisitely chilled but it builds by degree before exploding into a rousing and somewhat-emotional outpouring with galloping military-style drum beats. Then, right at the end, it falls back to just Charlie and his acoustic guitar once more, sounding vulnerable when everything is musically stripped away from him. Apparently it all happened in one thirteen-hour sitting that ended in the early hours of the morning, and that break-down at the end was the result of him being totally drained on completion. His UK tour concludes with a London date at The Forge in Camden on April 18, or catch his Great Escape show in Brighton in May. If the gigs can capture what he has here on record, they promise to be unmissable.

Contact

National Radio: Tom Poole, Hesso Media, +44 (0)7852 426 555
Press & Online: Hannah Daisy Braid, Chalk Press Agency, +44 (0)7880 745 517
Live: Oliver Ward, United Talent
Management: Chris Craker / Freddie Lane Fox, Karma Sound
| | | |
| --- | --- | --- |
| | London Gigs of the Day | |
| | | |
Headlines

Artists back FanFair Alliance's new online guide to help music fans beat ticket touts. (see News)
Drake hits ten billion streams on Spotify. (see Digital)
Live Nation becomes majority shareholder in Isle of Wight festival. (see Business)
Business

John Giddings' Isle of Wight Festival has become the latest addition to Live Nation's growing global festival family, in its sixth acquisition of 2017 so far. (IQ, RotD, Billboard) LN becomes the majority shareholder.
Bucks Music Group has formed a partnership with new services outfit monoKrome music (mKm). (RotD) Bucks will drive the publishing service that monoKrome offers to its label, artist and management clients.
Music mogul Irving Azoff and a business partner, Tim Leiweke, recently purchased trade publication Venues Today, and are now said to be in talks to buy Pollstar. (WSJ)
News and Features

Chuck Berry, the guitarist and songwriter recognised as one of the fathers of rock 'n' roll, has died aged 90. (BBC, Billboard)
Artists back FanFair Alliance's new online guide to help music fans beat ticket touts. (RotD)
Worldwide Independent Network (WIN) has unveiled a comprehensive new study, which provides the first ever global overview of chart reporting. (RotD)
The attorney for US band Spirit has filed an appeal with a court to argue last year's verdict that sided with Led Zeppelin in the Stairway To Heaven plagiarism case. (Rolling Stone)
The BPI's former Head of Anti-piracy David Wood is under police investigation. He was dismissed for gross misconduct in 2015, with the police investigating alleged misappropriation of funds. The BPI recently forced Wood into bankruptcy. (TorrentFreak)
Danish singer/songwriter Agnes Obel has won IMPALA's European Independent Album Of The Year award for her third album Citizen of Glass.
DHP Family has refurbished the Borderline venue in London and claim a 'phenomenal response'. (RotD)
A UK music industry trade mission to China is set to take place from 24 April-1 May. (RotD)
Wide Days festival in Edinburgh this April announces the line-up for this year's showcases. (RotD)
Salute Music Makers is to offer a £50,000 prize in a music competition. (RotD) Feargal Sharkey is the face of the brand.
Charts: Ed Sheeran remains top of the OCC Album chart, while Shape Of You continues at the top of the Singles chart, which has eight other tracks of his in the top 10. (OCC)
US charts: Ed Sheeran remains top of the Billboard 200 with a figure of 180,000, down from 451,000 last week. (Billboard) Shape of You earns its seventh week at No. 1 on the Billboard Hot 100 and he tops the Billboard Artist 100.
| | | |
| --- | --- | --- |
| | Comment, Opinion and Analysis | |
| | How Spotify is finally gaining leverage over record labels. (TechCrunch) Sources say that "Spotify has discussed traditional record label-style deals with artists" and is "looking into more inclusive deals that align them with artists' long-term success". | |
Deals

Good Charlotte has signed with UTA worldwide in all areas. (HR)
Teenager Alex Stacey from South Wales has signed a publishing contract with Artist Publishing Group in LA. (Star p19)
Media
TV

19:00 Sky Arts Andy Williams: My Favourite Duets

RADIO

09:30 - 05:00 Radio 2 Sounds of the 80s
22:00 Radio 1 Huw Stephens - SXSW tips special
Artist and Music Features

What will Chris Wright do second time around with Chrysalis, the music house he co-founded in 1968? Back catalogues could be fun… (Sunday Times - Simon Duke) "What the record industry gets out of Spotify is peanuts, and record companies wish it could be more. But what would happen if Spotify wasn't there? Apple Music would take its place. The record business needs Spotify, and they need more than just Spotify."
Purists are horrified, but some musicians are embracing computer coding. Can coders create a dancefloor banger? (FTWeekend - Ludovic Hunter-Tilney)
Are algorithms in tune with music? (NationOfBillions)
Vinyl vs streaming: What music industry experts predict for the two platforms in 2017. (Independent)
London's music venues are recovering – but business rate review could stop them in their tracks. (CityMetric)
Life at Kobalt: Talking with CMO Ryan Wright.
12 notable acts at SXSW. (NYTimes) UK acts mentioned include Anna Meredith, Holly Macve, Let's Eat Grandma and Jacob Banks.
Mayte Garcia was just 16 when she met the 32-year-old music genius. They married six years later. For the first time she talks about life with Prince inside Paisley Park – and how the death of their baby drove them apart. (Times - Ben Hoyle)
Todd Terje's Jungelknugen and other new tracks. (Guardian Guide - Sam Richards)
Gavin James is Ireland's biggest new artist, whose debut album went platinum. Not bad for a singer-songwriter who started out busking at 14, he tells David Smyth. (Standard)
Depeche Mode on alt-right fans, meeting David Bowie at the school gate, and why they're not all 'doom and gloom'. (Telegraph - Neil McCormick)
Ed Sheeran? A busking Furby at Glastonbury is so not rock'n'roll. (Observer - Barbara Ellen)
Steve Hackett: We played to 20,000 fans a night with Genesis . . . but I made only £100 a week. (MoS)
Drake's new 'playlist' album More Life wins over fans - but confuses people with its British sounds. (Telegraph - Rebecca Hawkes)
The opening of the British Music Experience museum is all the reason pop fan Tracey Davies needs to visit the northern musical powerhouse. (Metro p27)
We are the robots: Is the future of music artificial? (Fact)
Johnny Flynn: He's a man of many parts. (SundayTimes - Dan Cairns)
Breaking act: Kelly Lee Owens (SundayTimes - Dan Cairns)
Harangue the DJ: Louisahhh (Guardian Guide)
Virtually famous: Alma (Standard - David Smyth)
If you could see me now: Martin Kemp (Telegraph)
Relative Values: Tony Bennett and his wife, Susan. (SundayTimes - Clare Conway)
Chuck Berry was a founding father of the music that shook and shaped the world. (Telegraph - Neil McCormick)
'He blew life into our dreams': Rolling Stones hail rock and roll pioneer Chuck Berry after his death aged 90. (I p9)
The riffs, the quiffs, the writs, the hits – Chuck Berry leaves the stage. (Telegraph p3 - Neil McCormick)
Chuck Berry 1926-2017: Celebs pay tribute to controversial 'father of rock 'n' roll' — whose Ding-a-Ling got him in trouble over the years. (Sun p14-15)
Chuck Berry: Oh my, that country boy could play. (Times)
Jailbird with an indecent taste for scandal: Chuck Berry and a life of crime that started with armed robbery spree and even included embarrassing 'peeping tom' allegation. (Mail p14)
Godfather of Rock: He was the duck-walking musical genius who invented rock'n'roll and inspired Britain's biggest stars...but even they couldn't match Chuck Berry's outrageous life. (Mail p12-13)
Inside the murky world of Chuck Berry, from rock 'n' roll hits to prison stints. (Mirror p8-9)
Chuck Berry was not always a nice man, but his music stood the test of time. (I p9)
And also

Soul singer Kenny Thomas' 4-year-old daughter has been diagnosed with a brain tumour. A concert featuring 80's artists will be held in June to raise funds. Details.
Claire Turnham started the Victim of Viagogo #VofV Facebook Group, and is also giving evidence to the CMS Select Committee on Tuesday. A crowdfunding page to continue the campaign has been set up. (JustGiving)

Job opportunities
Showbiz and News

Drake's latest release, More Life, features collaborations with UK artists such as Giggs and Jorja Smith. (I p17) The 22-track playlist hit Spotify and other streaming services at the same time as Apple's at the weekend.
Joni Sledge of Sister Sledge, died of natural causes which arose from complications from a pre-existing condition. (OCC)
The Jacksons, The Rolling Stones and Ringo Starr lead tributes to Chuck Berry after he dies aged 90. (Express p11, Metro p3, Star p11, Times p11)
Robbie Williams intends to drip-feed each track from Under The Radar Volume 2, which is the follow-up to his 2014 collection of B-sides and rarities, on YouTube. (Sun)
Zayn Malik says he has finally conquered his eating disorder and anxiety demons, thanks to a break from the spotlight at home with his parents. (Sun p11, Mirror p7)
George Michael fans will be kept away from his grave after his family have asked for it to be left out of a tour of Highgate Cemetery. (Star p8)
George Michael's osteopath has claimed the star knew he was going to die soon and wanted to "get everything in order". (I p9)
Fleetwood Mac will embark on a global farewell tour next year. (Metro p10)
The Kinks' Ray Davies has been knighted by Prince Charles. (Billboard)
Kasabian's Serge Pizzorno says Motown inspired new album. (Standard)
Katy Perry has hinted at having relationships with girls in the past. (Guardian)
Dame Vera Lynn's face was be beamed on to the White Cliffs of Dover to celebrate her centenary. (Mail p15, Telegraph p1, Times p11, Mirror p3)
Two women have been arrested after Lucy Spraggan was attacked following a gig in Brighton. (Metro p7, Star p5, Mirror p4)
Nick Mason crashed his £3m supercar racer on track – but luckily walked away unharmed. (Sun p3)
Ronnie Wood reveals snuggling up in bed with his family is his 'idea of heaven'. (Sun p6)
Sun Bizarre: Katy Perry has hinted at having relationships with girls in the past. Ed Sheeran has recalled a time he hung out with Jedward in Toronto.
Star Wired: Liam Gallagher's new single will be titled Not For Sale. Former Pop Idol contestant Sarah Whatmore is relaunching her pop career with a new EP. Jason Derulo wants to take time away from music to concentrate on acting. Lower Than Atlantis caught live at the O2 Academy Brixton. Katy Perry has hinted at having relationships with girls in the past. Lana Del Ray has launched her musical comeback at SXSW.
Metro Guilty Pleasures: Tove Lo says she won't tone down her performnaces when she supports Justin Bieber on tour. Britney Spears attended LA Fashion Week with new boyfriend Sam Asghari. Katy Perry has hinted at having relationships with girls in the past. Leona Lewis is gearing up for a musical comeback after recording a duet with Pitbull.
Reviews
Albums

Jarvis Cocker and Chilly Gonzales (FTWeekend - 2* Ludovic Hunter-Tilney, Telegraph - 4* Neil McCormick, Observer - 3* Kitty Empire)
Depeche Mode (FTWeekend - 3* Ludovic Hunter-Tilney, Standard - 3* Rick Pearson, Observer - 3* Kitty Empire, MoS - 4* Tim de Lisle)
Zara Larsson (FTWeekend - 3* Ludovic Hunter-Tilney, Standard - 3* Andre Paine, SundayTimes - Lisa Larsson, Observer - 3* Michael Cragg)
The Jesus and Mary Chain (SundayTimes - Mark Edwards, SundayExpress - 4* Martin Townsend)
James Blunt (SundayTimes - Lisa Verrico, MoS - 3* Adam Woods)
Charli XCX (SundayTimes - Dan Cairns)
Drake (Guardian - 4* David Turner)
Rick Ross (Observer - 4* Damien Morris)
Spoon (SundayTimes - Dan Carins)
Spiral Stairs (SundayTimes - Mark Edwards)
Real Estate (Standard - 3* David Smyth)
The Bug vs Earth (FTWeekend - 4* Ludovic Hunter-Tilney)
Craig Finn (SundayExpress - 4* Martin Townsend)
Vera Lynn (SundayExpress - 4* Martin Townsend)
Steve Hackett (SundayExpress - 1* Martin Townsend)
Jeb Loy Nichols (Observer - Neil Spencer)

Live

Craig David - Motorpoint Arena, Cardiff. (Metro p10 - 4* Sammy Jones, Times2 p11 - 2* Stephen Dalton)
Glass Animals - Brixton Academy, London (Telegraph p23 - 4* Patrick Smith, Times2 p11 - 3* Will Hodgkinson)
Tove Lo - Shepherd's Bush Empire, London (Guardian p25 - 4* Caroline Sullivan)
Laura Marling - Dome, Brighton (Observer - Laura Snapes)
The xx - Brixton Academy, London (I p38 - 4* Emma Henderson)
Record of the Day
Paul Scaife
Liz Stokes
Lee Thompson
Joe Taylor
Edited by Liz Stokes and Paul Scaife
+44 (0)20 8223 1224

Please respect the amount of work that's put into this newsletter by not regularly pirating it. One-off forwarding is acceptable but only if we are copied in.

Terms & Conditions - By reading this email you agree to our T&Cs

Record of the Day is a trading name of Music Today Ltd, a company registered in England under registration number 4546152; registered office: 4 Green Lanes, London N16 9NB
Copyright © 2019 www.recordoftheday.com
If you do not want to recieve emails from us, you can unsubscribe.