Record of the Day - In tune. Informed. Indispensable.
In tune. Informed.
Indispensable.

Monday 27 January 2020
Raz & Afla
Beating Heart Music
Released: Out now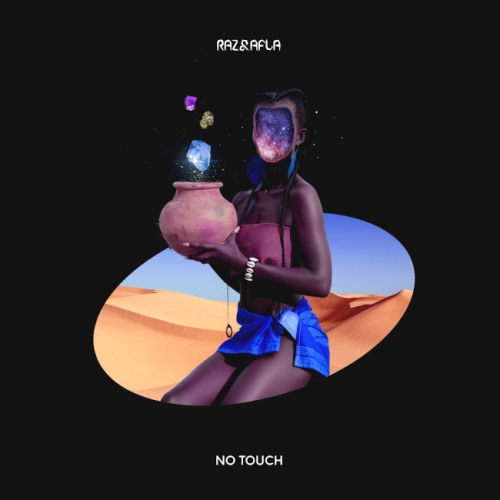 We say

The weekend is not over yet; we have this infectious take on Afro-house from Hackney-based producer Raz Olsher and Ghanaian master musician Afla Sackey to keep it going. Using organic percussion Raz & Afla build a funky and addictive groove, with lush vocal harmony hooks and electronic melodies to power the track on a jacking cosmic journey through the entire African continent and beyond. Last week, Mary Anne Hobbs made it her 'Near Future track' on BBC 6 Music and further radio support has come from Frankie Francis on Amazing Radio (Single Of the Week). It is only early days for the duo, with this their debut, but we can't wait to hear what's next from them.

Contact

Press, Online & Radio: Terry Emm, Cannonball PR
Read This…

Billie Eilish dominates Grammy awards in key categories (see News)
UK will not implement the EU Copyright Directive (see News)
Fred again... wins Producer of the Year BRIT Award (see News)
| | | |
| --- | --- | --- |
| | Business | |
| | Job moves via LinkedIn: Victoria Needs is now VP, International Marketing at AWAL. She was previously Director, UK International Marketing/Head Of International at Sony Music. Bryan Johnson has been promoted to Head of Artist & Industry Partnerships, International at Spotify. Flash Taylor has been promoted to Senior A&R at Bucks Music Group. Paul Everett has been promoted to Head of Music, Europe at Eventbrite. | |
| | | |
| --- | --- | --- |
| | Comment, Opinion and Analysis | |
| | | |
Media
RADIO

09.30 Radio 2 Ken Bruce - with David Essex
10.30 6 Music Mary Anne Hobbs - with Anna Calvi
16.00 6 Music Steve Lamacq - Independent Venue Week with Nadine Shah
19.00 6 Music Marc Riley - with Isobel Campbell live
21.00 Radio 2 Cerys Matthews - with Tom Doughty in session
Artist and Music Features

If co-founder Olly Barnes' infectious optimism is correct, Voisey is a phenomenon-in-waiting. It's an app that has the potential to shake up how songs are made. (MusicAlly)
In his new book Loving Music Till It Hurts, the musicologist William Cheng examines how our love of music can dehumanise as much as humanise, with catastrophic consequences. (FT)
Radiohead drummer Philip Selway has been filming The Long & Winding Road, commissioned for Independent Venue Week, which sees him travel the the country in search of the pubs and clubs that help to break artists. (BBC)
Dan Cairns goes to a Kodaline gig in Pune — one of the 'trigger cities' that now help to break a global smash hit. (SundayTimes - Dan Cairns)
As a new Pet Shop Boys album appears, the veteran duo tell Will Hodgkinson about age-appropriate fun, the secret of not splitting up and their lost toilet musical. (Times - Will Hodgkinson)
Tracey Thorn on rereading her teenage diaries and why she's now a fervent fan of Jack Reacher. (Observer - Jude Rogers)
Will.i.am: 'I gave up meat and lost my man boobs'. (Times - Michael Odell)
Taylor Swift: the rise, fall and re-invention of America's sweetheart. (Telegraph - Alice Vincent)
Five years after going it alone, Elly Jackson (La Roux) is back with a sophisticated third album – via panic attacks, scrapped songs and life advice from Joanna Lumley. (Guardian - Michael Cragg)
BTS have become art patrons with a globe-spanning project estimated at £10m. (FT)
Mura Masa raided his past for sounds on his new album and for collaborations with stars including BTS and Slowthai. (Standard - David Smyth)
Louis Tomlinson: 'Being in One Direction was like a drug. The break-up hit me like a ton of bricks' (Independent - Fiona Sturges)
Taylor Swift: the rise, fall and re-invention of America's sweetheart. (Telegraph - Alice Vincent)
DJ and BBC Radio 1Xtra presenter Tiffany Calver talks about where to party in Paris, horror accommodation in Amsterdam and tour bus dos and don'ts. (Metro p32 - Polly Humphris)
Circle the Drain by Soccer Mommy and other new tracks (Guardian - Luke Holland)
Sixty Seconds: Will.i.am (Metro p18)
One to watch: Obongjayar (Observer - Tara Joshi)
A Life in the Day: Jessie J (SundayTimes)
Breaking act: The Snuts (SundayTimes - Dan Cairns)
Virtually famous: Kokoroko (Standard - David Smyth)
Fame & fortune: Jade Jones (SundayTelegraph)
Obituary: Neil Peart, drummer and lyricist with Rush, Candian giants of rock. (Telegraph p27)
Showbiz and News

Taylor Swift discloses fight with eating disorder in new documentary. (Guardian, Times, Telegraph, Mail, Standard)
Madonna posted on Instagram she was unable to perform the first of 15 shows at the London Palladium, which had been scheduled for 27 January. (Mail)
White Rabbit Books tweeted "Warm and candid, funny and heartfelt, #RemainInLove is the incredible new memoir from @ChrisFrantzTTC, sharing secrets and stories #TalkingHeads fans have been curious about for decades. Out 28.05.20 and available to pre-order now.
Beyonce and Nicole Scherzinger pictured at a pre-Grammy Gala in LA. (Mail p25, Star p9) Ozzy Osbourne has vowed his Parkinson's battle will not him down as he joined music stars along with Sharon at the pre-Grammy Gala. (Mail, Express p15, Star p8, Sun p14, Mirror p3)
Kelis is the latest music professional to be unmasked on The Masked Singer. (Mirror p3)
Olivia Newton-John has said she is beating cancer for the third time with the help of medicinal cannabis to treat the pain. (Mail p13, Express p3, Sun p12, Mirror p11)
J-Lo pictured in a retro-inspired animal print for Guess's 2020 Spring campaign. (Express p25, Star p21, Sun p3)
Sun Bizarre: Mark Ronson is dating actress Genevieve Gaunt. Cardi B, Nicole Scherzinger and Sean 'Diddy' Combs pictured at pre-Grammy Gala. Beyonce and Jay-Z posed for pictures as they attended a brunch for Roc Nation. Lewis Capaldi is bracing himself for plenty of boozing when he tours the US with Niall Horan. Celine Dion has paid tribute to her late husband Rene while celebrating their son's 19th birthday. Fred again... has bagged the BRIT Award for Producer of the Year. Bananarama to headline Kew Gardens' Kew The Music.
Star Wired: Jake Bugg is going pop on his new album and reckons the guitar world can learn a lot from other musicians after being 'taken back by how supportive the electronic world is of one another.' Louisa Johnson has poured her heart and soul into a deeply personal first album. Doja Cat has dropped Boss B**ch from the Birds of Prey soundtrack that also features Maisie Peters. Halsey reckons the best way to get revenge on her exes was to strip off in her new video for You Should Be Sad. Tinashe reveals she drank for six months after finding out her ex moved on with Kendall Jenner. Rihanna pictured at Jay-Z's annual brunch. Lewis Capaldi is on course for his second No1 single with Before You Go. Bananarama will headline Kew the Music Festival in July. The Brit Awards have named Fred again... BRITs Producer of the Year.
Metro Guilty Pleasures: Aitch says he will need to be hammered if he is to become the latest star to be inked by Ed Sheeran. Jessie J and Channing Tatum have confirmed they are giving their relationship another go. Madonna has cancelled her first Madame X show in London. Stormzy is 'proud' of his beef with Wiley.
| | | |
| --- | --- | --- |
| | International News | |
| | Recording Academy Interim Chief Harvey Mason details steps towards diversity and inclusivity. (Billboard) | |
Record of the Day
Paul Scaife
Joe Taylor
Kevin Marston
Lee Thompson
Ruth Kilpatrick
Edited by Kevin Marston and Paul Scaife
+44 (0)20 8223 1224

Please respect the amount of work that's put into this newsletter by not regularly pirating it. One-off forwarding is acceptable but only if we are copied in.

Terms & Conditions - By reading this email you agree to our T&Cs

Record of the Day is a trading name of Music Today Ltd, a company registered in England under registration number 4546152; registered office: 4 Green Lanes, London N16 9NB
Copyright © 2021 www.recordoftheday.com
If you do not want to recieve emails from us, you can unsubscribe here.