Label: Tileyard Music/ADA

Notice: Trying to access array offset on value of type null in /home2/recordof/public_html/on-the-move/track.php on line 88
...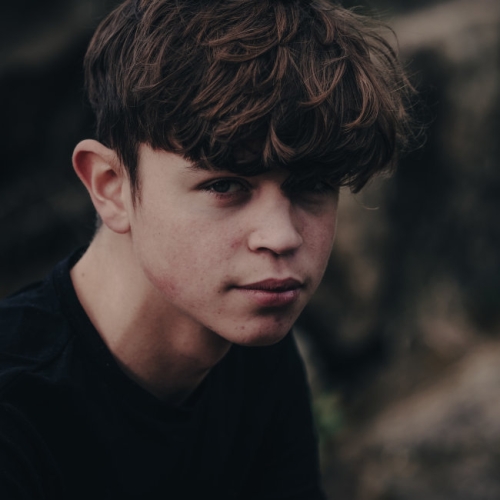 01 Jul 2022
Tom A. Smith
Could I Live With Being Fake
WE SAY
Chosen as this week's BBC Introducing Track of the Week, Could I Live With Being Fake is the latest release from rising newcomer Tom A. Smith. It's been great to watch his rise over the past nine months since we featured his brilliant debut, Wolves, in November. Along the way, the eighteen year old has picked up tastemaker support from Clash, Dork, The Times, Wonderland and Louder Than War, among others. Spotify, Apple Music and Deezer have also featured him, and BBC Radio 1, 6 Music, Radio X, KCRW, Triple J and Amazing Radio have given his singles a spin. On the live front, Tom has supported Miles Kane, Gang Of Youths and Sunset Sons on their recent tours. Plus, he has recently supported Elton John at his BST Hyde Park show, played Glastonbury, as well as the Great Escape festival earlier this year. Tom will be opening Leeds Festival in August and will perform at Barn On The Farm today (1 July). Could I Live With Being Fake is another confident indie anthem from the young talent to add to his growing catalogue, but if you can, we really suggest you catch him live as he seriously impressed us when we saw him at the Great Escape. One to watch.
CONTACTS
Radio: James Passmore, Plugged In PR
Online & Press: Lorraine Long, Longevity PR
Live: Chris Smyth, Wasserman Music
Management: Neil Hughes, Tileyard Music & Mike Walsh
RECORD ARCHIVE
Label: Platoon
Premiered exclusively by Zane Lowe last night on his Apple Music 1 show as a... Label: unsigned
We've been keeping tabs on Anglo-French artist and multi-instrumentalist Zoey Lily since she impressed us... Label: unsigned
Driven by a haunting vocal hook, catchy bass line and a hip-hop beat, Trippin' is... Label: Relentless
We are big fans of Tom Walker here at RotD, and this politically charged viral anthem... Label: independent
22 year old Dublin artist and songwriter Bradley Marshall started his music career performing in... Label: unsigned
Upon hearing Throw Me A Line for the first time, we were instantly impressed by... Label: independent
Immediately impressing us with its sense of empowerment and dynamic sound is Snakeskin from Lisa Canny.... Label: self-release
It's been nearly a year since we featured the neo-soul tinged grooves and hazy vibes... Label: Self-release
Blending UK garage sounds with electronic pop and a touch of indie vibes are Hackney-based... Label: Submarine Cat Records
We've been a fan of "awkward pop" pioneer Belot since we featured her seductive and... Label: unsigned
Released today (16 June), Make It Romantic is the latest single from London-based country singer-songwriter... Label: Self-release
Bringing a sun-kissed and positive disco vibe on their latest single Good Life, are Essex band... Label: Self-release via The Orchard
Te Vas is the gorgeously hazy, feel-good head bopper from 18 year old Madrid-based newcomer... Label: Paragon Records
This glorious indie-pop debut is from South African-born artist and songwriter Jess Meyer. Currently based... Label: Eagle Sima
We do love a summer anthem here at RotD, and we think this slinky collab... Label: Independent
Back at the end of May, Berlin-based and RotD-featured alt-pop singer-songwriter Novaa released this breezy...