Label: self release / Honeycomb Records
...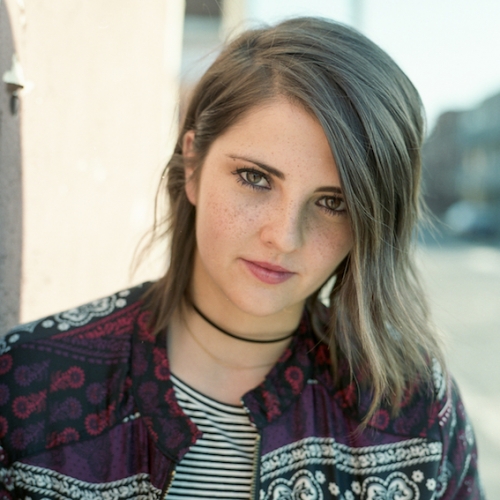 25 Nov 2016
self release / Honeycomb Records
WE SAY
Released today and featured in Spotify's New Music Friday playlist, this song from Emily Burns tells of a real-life friendship that turned to romance, but hit a crossroads that resulted in an important decision about the future of it all. It's soulful pop with a tropical house-esque motif that runs right through it, expertly produced by Sound Of Fractures. Emily is a London-based musician, originally from the Midlands, and her first independent release Home Wrecker made a big impression on Hype Machine. Music blog Breaking More Waves was among the first to feature her after being impressed by her T In The Park performance. Supporters to date include Jamal Edwards at SBTV, Mahogany Sessions, and Greg James and Huw Stephens at Radio 1, who've both played her previous releases. She's just played a session for her local BBC Introducing show in Coventry and now comes a London
launch party for the single at Soho's Sanctum Hotel this coming Wednesday (November 30). Fresh, engaging and quirky, Emily's prospects look very strong indeed in the evidence of this catchy song.
CONTACTS
Label, Publishing, Radio, TV and Live: all available
Press, Online and Management: Doug Hall, D Digital PR, +44 (0)7817 442 991
RECORD ARCHIVE
Label: unsigned
Dublin musician Ailbhe Reddy is a singer-songwriter whose deeply personal heart-on-her-sleeve lyrics and a memorable... Label: Safari Records
Belgian electronic four-piece GOOSE are beloved in the native land, and this title track from... Label: ADA
It's the rock n' roll dream to be signed at your very first solo gig.... Label: unsigned
Back in June, we featured singer-songwriter Amy Syed with her wonderfully atmospheric chilled electro ballad... Label: Decca
Released today (November 18), and heralding a marked change of direction to which she's perfectly... Label: RCA Records / Chess Club
Almost two years since we first alerted you to Berkshire's Sundara Karma and the excellent... Label: unsigned
She may be a total 80's obsessive, but 21-year-old singer-songwriter Ellie Rose is a future... Label: Zamna Records / AWAL
London-based, but originally from Great Yarmouth, John Galea is an award-winning singer-songwriter with considerable experience... Label: Indigo Velvet via Spinnup
Edinburgh quartet Indigo Velvet are solidly growing their fanbase, thanks to an engaging sound and... Label: Track 37 Recordings
At the end of what's been a desperately sad week for many people in the... Label: Black Butter Records
Bogota, one of the world's most violent cities, was the birthplace of Lao Ra, an... Label: unsigned
Beautiful and quietly understated, this gorgeous track from London-based singer-songwriter Delaire is something to treasure.... Label: Antigen
Four months after we last featured Colchester's SuperGlu with their song Weekend, they return with... Label: Gilded Lily Records [via Absolute Label Services]
Jack Carty will be familiar to you if you follow the Aussie indie scene. This... Label: AWAL/Kobalt
Released today (November 4) and with an EP due in February, New York's Ariana and... Label: Beatimplant
This top pop nugget from Raindeer Bump featuring Tyana Bay is a great find. Her...