Label: Radikal Records

Notice: Trying to access array offset on value of type null in /home2/recordof/public_html/on-the-move/track.php on line 88
...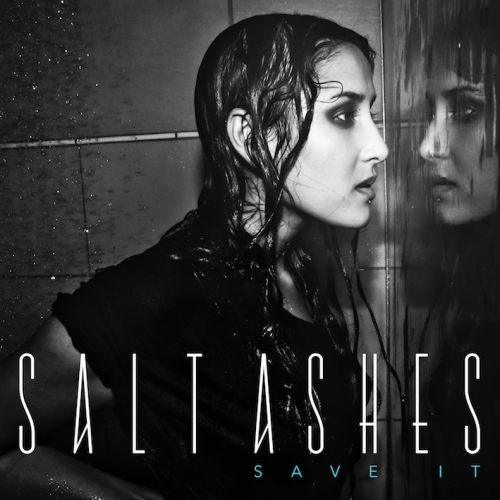 04 May 2016
WE SAY
It's three years since we first featured Brighton-based Salt Ashes as an unsigned act with her track L.O.V. Anxiety. What happened next is somewhat unusual. Jurgen Korduletsch from US label Radikal Records signed her for the world, except her native UK. The song was retitled Somebody and that led to a Top 5 Billboard and Music Week Club Chart hit last year with If You Let Me Go (a track that Phil Taggart at Radio 1 supported), which in turn was followed up by Raided, a BBC Introducing and Spotify fan favourite which was also playlisted at 1Xtra. So now comes this brilliant on-trend banger with one hell of a chorus and everything required to be an instant worldwide smash. It's the lead from her self-titled debut album, produced by Daniel Fridholm (AKA Cruelty) and recently premiered by BBC Introducing's southern stations, where she'll be performing a live radio session of the single this weekend. Incredibly, it's currently not affiliated with a UK label and she's looking for both a manager and booking agent. Not for long, we suspect. Calvin Harris would probably kill for this tune.
CONTACTS
Label & Publishing: Jurgen Korduletsch, Radikal Records, +1 201 647 7274 [US]
US Press: Rey Roldan, Reybee Productions +1 201 223 9078
Club: Mark Loverush / Tracey Webb, Power Promotions, +44 (0)20 8932 3030
Live & Management: both available
RECORD ARCHIVE
Label: unsigned
Hailing from Wales and initially championed by BBC Introducing there, Bloodflower are Jonnie Owen and... Label: :): [AKA happysad]
A quick glance at the Top 75 midweeks will show you this future worldwide smash... Label: Cosmos Music
The vibrancy of Swedish-made pop dazzles us and this cool song from Naomi Pilgrim is another... Label: Track 37 Recordings
London-based Chris Ford is on a mission. He believes that politics and social conscience have... Label: Monocle
Tessa Rose Jackson is a talented musician who graduated from the Brit School in 2013... Label: self released via Absolute Label Services
Yorkshire lass Hannah Trigwell became a worldwide YouTube sensation after deciding to upload her music... Label: unsigned
It's always great when a debut release from an as-yet-unsigned UK artist turns out to... Label: Decca
For this historic day celebrating the 90th birthday of our longest-reigning monarch ever (and showing... Label: unsigned
Sounding so smooth and very tasty indeed, unsigned north London-based musician and multi-instrumentalist Amir is... Label: High Time Records
Genuinely, we thought people had forgotten how to make pop-rock anthems like this from Hertfordshire... Label: Wise Dog Records
After we first featured Hattie Briggs with A Beautiful Mind just over a year ago, praise... Label: Xtra Mile Recordings
Uncovering all the influences blended into this tight, three-minute song by Brighton-based trio The RPMs is... Label: Sunglasses Records
After following her progress over the past 18 months, Jerry Williams' songwriting ability and artistry... Label: United We Fly / Isol Music
After playing his first-ever London show in front of a packed-out audience at Union Chapel... Label: Rubyworks
After emerging in 2014 onto the Dublin live scene, Otherkin started picking up wider attention... Label: Tileyard Records
This noteworthy track from Stealth already has been making waves, clocking up more than a...