Label: Sunglasses Records

Notice: Trying to access array offset on value of type null in /home2/recordof/public_html/on-the-move/track.php on line 88
...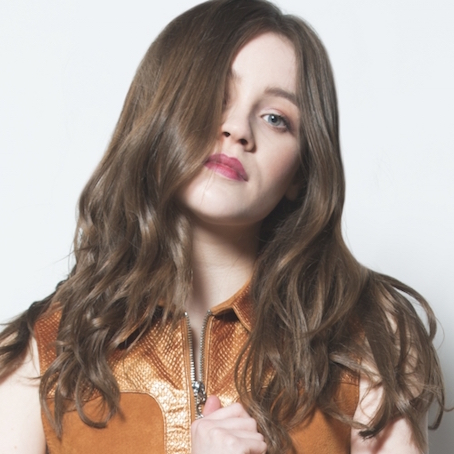 14 Apr 2016
WE SAY
After following her progress over the past 18 months, Jerry Williams' songwriting ability and artistry continues to grow with every new song that comes our way. Boy Oh Boy was the track we last featured from Jerry, and we've been lucky enough to exclusively hear several brand new tunes that she's been crafting alongside Dan Carey (who's worked with Rae Morris), Nick Atkinson (co-writer with Gabrielle Aplin), long time collaborator Dan Brown, and her favourite band Slow Club. This feel-good slice of summertime pop reminds us of a wonderful (pure fantasy) combo - try to imagine Harriet Wheeler from The Sundays at her most-playful vocally, whilst joined with the boys from Vampire Weekend as her backing band. Jerry recently supported Barnes Courtney and LANY, has a big debut European tour support lined up for May with Vanessa Carlton, and she's performing with a full band at The Finsbury this coming Tuesday (April 19) on a Big Hug showcase night. With BBC Introducing featuring her nationally, it's only a matter of time before that major-label breakthrough and mass adoration.
CONTACTS
Label, Publishing & National Radio: Jeff Powell, +44 (0)7831 450 241
Regional Radio: Stacy Scurfield, Cherry Lips PR, +44 (0)7841 707 675
Press & Online: Anthony Giannaccini, Wilful Publicity, +44 (0) 208 281 0989
TV: Helen Jones, Chilli PR, +44 (0)20 7462 2946
Live: Sol Parker, Coda, +44 (0)20 7017 2500
Photo: Gareth Gatrell
Management: Jeff Powell, Big Hug Management, +44 (0)7831 450 241
RECORD ARCHIVE
Label: United We Fly / Isol Music
After playing his first-ever London show in front of a packed-out audience at Union Chapel... Label: Rubyworks
After emerging in 2014 onto the Dublin live scene, Otherkin started picking up wider attention... Label: Tileyard Records
This noteworthy track from Stealth already has been making waves, clocking up more than a... Label: Get Twisted/Island Records
Released today (April 8) and sounding like an instant smash from the very first minute,... Label: RCA (UK)
We're always seeking out a future smash with the legs to become a worldwide hit... Label: unsigned
Dance à la Plage met through a music practice course at Leamington College back in... Label: The Record Label
We receive many submissions on a daily basis which convince us that British rock is... Label: Dualtone/Remote Control
Olivia Haley and Pepita Emmerichs are the duo Oh Pep! and this track is the... Label: N.E.W.S. Records (Benelux only) / available ROW
Now that streaming dominates the international musical landscape of 2016, the opportunities for acts to... Label: The Others
Espa is an artist that hugely impressed us last autumn with the excellent Swan Song.... Label: self-release
Now here's a corker of a track. FloodHounds got in touch with us recently after... Label: unsigned
Liverpool four-piece VYNCE are about to release their debut EP and this title track shows... Label: unsigned / distributed by Believe Recordings
Emotional, moving and exactly the sort of thing that'll stop you in your tracks, this... Label: Defcon 2 Records
It's been a joy lately following the progress of The Wholls as the word continues... Label: VDM Music c/o Warner/Chappell
Let's share something rather special here and give you an early heads-up on Olivia Sebastianelli,... Label: Decca Records
Back in August 2012, we first featured The Lumineers with a little song called Ho...