Label: self release [via Ditto Music]
...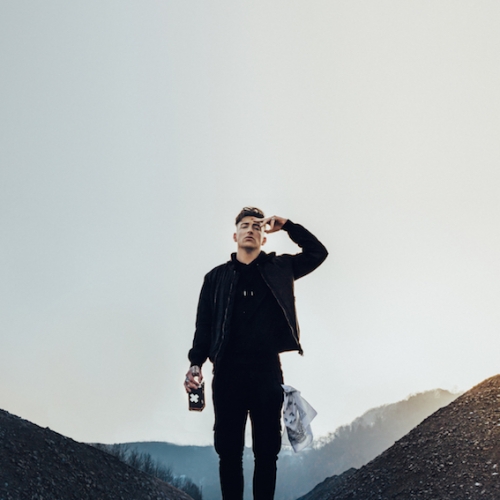 30 Jun 2017
self release [via Ditto Music]
WE SAY
Lloyd P-White is a London-based singer-songwriter who came to our attention through his DIY approach to the music industry to date, but looks ready now to take the next step and raise his profile with this catchy summer song. For the past 18 months, he's been creating music via a basic home studio microphone and laptop set up. The first two tracks, Superman and On X have each picked up tens of thousands of views on YouTube and he's building a solid fanbase via his Instagram and Twitter accounts. This latest song was, like the others, also home-made but given a sleek production shine courtesy of Mason Levy (the co-writer and producer of Justin Bieber's global smash What Do You Mean), and Mantra (co-producer of the Future featuring Rihanna song Selfish). His music came to their attention through the critical acclaim on music blogs True Too, The Ghetto Flower and H-Wing. Next up, expect some live dates once he puts the finishing touches to his debut album, due early next year. This tune's packed with cool reggae-tinged pop vibes. Now, just add sunshine and play it loud.
CONTACTS
National & Regional Radio: Sue Buckler, Ditto Music
All other enquiries: Andy Fraser, Ditto Music, +44 (0)7768 443 048
RECORD ARCHIVE
Label: U OK?
Pulsing synths and a throbbing bass guitar pushed high up in the mix were all... Label: RCA Records
Skinny Living formed in 2013 when guitarist Will first heard the incredible voice of singer... Label: Big Machine Records
Danielle Bradbery first came to our attention back in 2013 when, at the age of... Label: Liberator [Aus/NZ] / unsigned [ROW]
Dustin Paul is a US-based artist who previously fronted the New York pop-indie band The... Label: self-release / independent
The first thing that hits on on this wonderful track by Cult Of Helix is... Label: self-released
If you're hooked into the ever-changing vibrant output of Nashville, you'll be aware of the... Label: End Of The Trail Records
It's six months since we last featured Tyneside-based four piece VITO, and there's been a... Label: A1M Records
The Moods are a nine-piece collective of producers and poets who formed as part of... Label: self-release / independent
Imagine everything that you ever loved about dance music during the 1980's and 90's, all distilled... Label: Mermaid Records
Less than six months on from their debut single Wasteful Talk, which featured Australian singer... Label: Gatacombe Music PTY Ltd [self-release]
Things are really shifting up a gear now for Nick de la Hoyde, the 22-year-old... Label: Casa Music
The music and exquisite voice of Hannah Scott first came to our attention in 2015... Label: Last Gang
An urgent five-note electric piano hook draws you into this energetic track by Death From Above,... Label: Big Machine Records
Fresh from a superbly-received set at Download Festival yesterday (June 11), Nashville-based The Cadillac Three... Label: self release [distributed by Active Media & Universal]
We've been keeping tabs on Oxfordshire songwriting duo OMYO since 2015 when we first featured... Label: Check Records / Good Deeds Music
The life of Frankie Oliver has been fascinating so far. Discovered in the early '90s...