Label: Elevate Music

Notice: Trying to access array offset on value of type null in /home2/recordof/public_html/on-the-move/track.php on line 88
...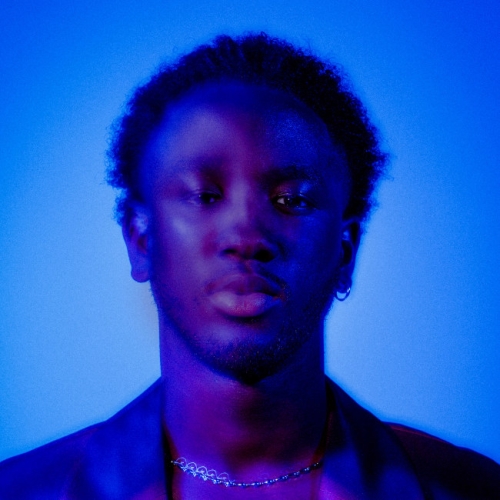 10 Feb 2023
WE SAY
This warm, atmospheric and anthemic number is from Nottingham singer-songwriter and 2021's BBC Radio 1 Live Lounge Introducing talent search finalist Jerub. Born in Nigeria before moving to Nottingham aged 10, Jerub grew up surrounded by gospel artists such as Kirk Franklin and Donnie McClurkin before discovering pop, soul and acoustic acts, including Chance The Rapper, Ed Sheeran and Jon Bellion in his teenage years. This amalgamation of influences formed Jerub's fondness for unearthing genuine emotion in his music and a style that's deeply moving. Now signed to independent record label Elevate Music, Jerub's momentum is continuing to build and has received tastemaker support from Notion, Fred Perry Subculture, Equate and more, plus consistent radio plays on BBC Introducing. Jerub's music has also been synced to Love Island on three occasions in 2022 and featured in Amazon Prime's Christmas movie Your Christmas or Mine? Taken from his forthcoming EP Finding My Feet, the track featured on new release programming and editorial playlists at Apple Music and would be perfect for uplifting contextual playlists and plays on Radio 1, 1Xtra and 6 Music. On the live front, he is currently supporting Rhodes on tour and will play EartH Theatre in London on 27 February. For fans of soul, pop and gospel.
CONTACTS
Label: Kim Revie & Rachael Bee, Elevate Music
Publishing: self published
National Radio: Luke Gray, Your Army
Regional Radio: Jo Hart, Hart Media
Digital: Lauren Powell, iluvlive
Press: Liberty Spinks, fleur publicity
TV: Pippa Evers, Dawbell
Distribution: James Cattermole, Absolute Label Services/Utopia
Live: Jess Kinn, One Fiinix Live
Management: Thando Zulu, Zulu Music
RECORD ARCHIVE
Label: Maria Wilman
Released today (9 February), Dark Horse is the second single from London-based singer/songwriter Maria Wilman.... Label: Tonique Records/Idol
There is something undeniably funky and cool about this slice of irreverent fun from French... Label: Square Leg Records
Wild Horse Running marks the return of British songwriter James Page, aka Sivu, after five years.... Label: Tiny Tiger Records
Someone is the moniker of Dutch/British composer, producer and visual artist Tessa Rose Jackson. Through... Label: Strange Method Music Group
Begging is the latest single from British-Australian artist Harry Heart. He's an artist who has... Label: Believe
It's been nearly two years since we featured London-based artist Jack Mercer, aka VC Pines,... Label: Warner Music Ireland
We've been following the progression of Zimbabwean/Irish soul singer-songwriter Siobhan McClean, aka shiv since we... Label: Tileyard Music
Melding sad-girl pop with ethereal anthems is electronic pop star and songwriter Tiggi Hawke in... Label: self release
Let us introduce you to London-based artist and songwriter DWN MSS (pronounced Dawn Moss) with... Label: self release
Rainbow's End is the darkly tragic new single from Italian alt-rock act Codice EGO. Taken... Label: Vanilla Sky Recordings
Built upon an energising drum backbone, Guts is the warm and dreamy new single from... Label: self release
With its syncopated hand-clap rhythms and colourful Latin harmonies, Connection is the latest single from 25... Label: self release
Kicking off with frenetic guitar riffs, We Get On is the latest single from Weston... Label: self release
It's been just over four years since we last featured London-based singer-songwriter Lauren Ray and... Label: self release
Swirling with emotive melodies, lyrical vulnerability and reaching a feverous climax, Super Big Powers provides... Label: PIAS
Surinamese/Dutch folk-pop singer-songwriter Neomi Speelman, aka néomí, bewitched us last year with her delightfully authentic and...