Label: The Animal Farm

Notice: Trying to access array offset on value of type null in /home2/recordof/public_html/on-the-move/track.php on line 88
...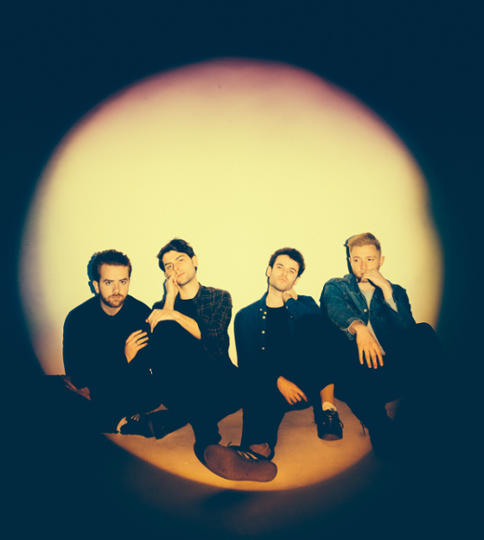 14 Feb 2018
WE SAY
Hazey Jane are an indie-folk quartet from Hackney in London who combine traditional folk storytelling with arena-sized indie-pop hooks. Their new single, Mirror View, builds upon this foundation with soaring harmonies, finger-picked acoustic motifs, and delicate electric guitar lines reminiscent of early Coldplay and Snow Patrol. It has the knack of leaving a lovely warm, fuzzy feeling of contentment upon listening that's perfect for radio and indie playlists. Online tastemaker support has so far come from the likes of Sofar Sounds, Vulture Hound and Ear To The Ground Music. Comprising of Bobby (vocals), Laurent (guitar), Connor (bass) and Paul (drums), the band released their debut EP Us On A Wire in 2016 and followed this up with single Mother's Lie last year, as well as a tour of the UK. They are now looking for a label and publisher for their new material to help them on their next stage of their career. Uplifting and melodic indie-folk.
CONTACTS
Label & Publishing: Available
Press: Ville Leppanen, The Animal Farm, +44 (0)20 7237 8768
Management: Ville Leppanen, The Animal Farm, +44 (0)20 7237 8768
RECORD ARCHIVE
Label: unsigned
Drenched with soothing tones and a luscious, soulful vocal, Holding On by Swedish artist Thea... Label: Self Release via Kobalt
Grabbing your attention right from the start with a sense of foreboding and high drama,... Label: Decca Records
Regular readers will know of our admiration for the gorgeous vocal harmonies of the London-based group... Label: Sony Music Mexico
Danza de Gardenias is the lead track from Latin American superstar Natalia Lafourcade's brand new... Label: 37 Adventures
Six months on from dropping her brilliant debut single, Waves, Bolton born vocalist and producer... Label: self released
Rising from a burgeoning urban scene in Ireland, Tebi Rex are an alternative hip hop... Label: Don't Call Me Dave / Since93
London based artist ARLO kicks off 2018 with an expansive dose of grandiose alt-pop in... Label: Quite Defiant Records
Released today, Fresh Product, is the sublime new single from rising Camden rapper AWATE's forthcoming... Label: Yotanka Records
Tample are a fantastic quartet from Bordeaux who create addictive pop music with an indie... Label: 300 Entertainment
Lockdown, is the latest single from LINES, a four-piece from Stockholm who formed after decamping... Label: Carla J. Easton
Carla J. Easton is a singer-songwriter from Glasgow and this exquisite alt-pop gem is the... Label: The Other Label
Far From Home, is the chillingly beautiful debut track from Norwegian duo, The Other End.... Label: Beautiful Noise
Hailing from Manchester, Y.O.U.N.G are a five-piece who formed just over a year ago and... Label: Two Six Records
With over 1.5m combined streams, Oxfordshire songwriting duo Tom McCorkell and William Edwards, aka OMYO,... Label: Elephant & Castle
French artist Timsters shapes a rather mesmerising dose of modern pop in his new single... Label: delimusic
Delight in the widescreen sound of A Wondrous Place of Our Own by Liverpudlian singer...