Label: Self-release via Believe

Notice: Trying to access array offset on value of type null in /home2/recordof/public_html/on-the-move/track.php on line 88
...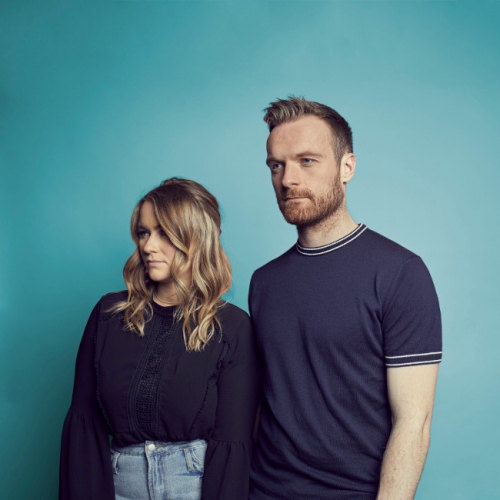 27 Jun 2019
WE SAY
Earlier this month, Teesside siblings Helen and Joe Hammill, aka Cattle & Cane, released this gorgeous folk-pop anthem. Taken from their forthcoming new album Navigator, produced by Pete Hammerton (Kylie Minogue, The Shires & Wandering Hearts), Mexico blends a warm piano melody with rich guitar tones, lush harmonies and driving beat for a rousing listen. The track premiered on OJ Borg's BBC Radio 2 show, who also invited them in for a live session, before featuring on Spotify UK's New Music Friday playlist and being named as BBC Introducing's Track of the Week. Mexico shows a real statement of intent from the duo and is an enticing teaser into what we can expect from their new album. Having played sold out shows in 2018, including Middlesbrough Town Hall and Sage Gateshead Hall 2, the duo will play Cambridge Folk Festival, Hardwick Live and Cottingham Folk Festival this summer, before heading out on a UK tour this autumn. Euphoric and sun-drenched folk.
CONTACTS
RECORD ARCHIVE
Label: Petite Meller
Back in 2015, we openly gushed about French singer-songwriter Petite Meller's early singles Baby Love... Label: 37 Adventures
Fresh and full of pop bite is this glorious debut single from west London producer... Label: Verve Records
Hailed as Artist You Need To Know by Rolling Stone, singer-songwriter J.S. Ondara is an... Label: Independent via AWAL
Telling a story of fading love, this beautifully slow-burning, disco-tinged number is yet again another... Label: Neon Records
Having worked with Sigma and Rudimental on her previous singles Say It (1.8m streams) and... Label: unsigned via AWAL
Alice Pisano is a London-based singer-songwriter that hugely impressed us last April with her excellent... Label: fossil boy records
Last August, we introduced you to Portsmouth's indie-pop four-piece FLOWVERS since then the teenage group... Label: Budde Music
It's 14 years since production duo 2Square and Antipop alias Télépopmusik last released a full-length... Label: Emma McGann/CD Baby
Now here's an artist that's fully immersing themselves into today's exciting world of tech and... Label: unsigned/self-released
Cinematic and moody, this beautiful song from Honey Gentry conjures up comparisons to Lana Del Rey at... Label: Neon Records
Alfie Arcuri is an Australian pop vocalist who first found fame as the winner of... Label: Independent (self-released)
Ascot-based duo Febueder are a band who we have been following over the past two... Label: Self-release
This exceptionally gorgeous and dreamy psychedelic indie number is from Brighton-based SAD FUNERAL and is... Label: Louise Golbey/AWAL
Clocking in at just over three and half glorious minutes is this soulful gem from... Label: Juicebox Recordings
Probably one of the most blissful songs you will hear this week, Rain In Cuba... Label: Summer Somewhere
With the summer sun deciding to take a little break here in dear old Blighty,...