Label: Relentless

Notice: Trying to access array offset on value of type null in /home2/recordof/public_html/on-the-move/track.php on line 88
...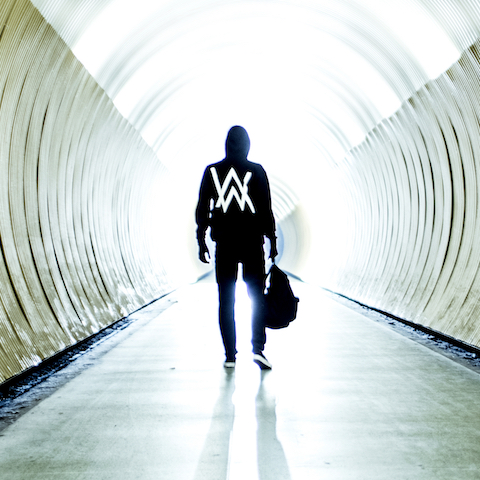 01 Mar 2016
WE SAY
When we started noticing this song notch up over 100 million streams and dominate playlists across the Nordic regions, then reach No.1 throughout Scandinavia and Germany, we wrongly assumed Alan Walker must be European. In fact, the 18 -year old multi-instrumentalist, DJ and producer was born right here in the UK in Northampton, but is finishing off his final year at high school in Norway, his mum's birth country. Fascinated by gaming, audio technology, and the work of soundtrack composers like Hans Zimmer, he started making music in 2012, aged 14. The dramatic, cinematic sound he's absorbed from his heroes is clearly evident on this memorable EDM-influenced track, which features haunting, emotional vocals from Norwegian singer Iselin Solheim. Early initial radio support from Kiss and Capital Xtra helped it sneak in to the Official Top 40 here on Friday (February 26) and it was Radio 1's Track of the Day over the weekend. It's rapidly climbing the UK Spotify Top 30 so now watch it go off like a rocket. We're unquestionably looking at one of the biggest global hits of 2016 right here.
CONTACTS
Label: Ben Coates, Relentless Records, +44 (0)20 7361 8644
Publishing: Warner Chappell
National Radio: Mark Murphy, Dawn Promotions, +44 (0)7711 592 455
Regional Radio: Martin Finn
Press: Joanna Gardner / Marie-Charlotte Dapoigny, Listen Up, +44 (0)20 3588 6200
TV: Helen Jones, Chilli PR, +44 (0)7771 726 893
Club: Mark Bowden, Hyperactive, +44 (0)20 9887 2460
Management: Gunnar Greve, +47 416 98 499 [Norway]
RECORD ARCHIVE
Label: LAB Records
KYKO is the alias of 19-year old South Londoner Scott Verrill. His music is creating... Label: 74 Music/self-release
As the UK decides tonight (February 26) which song will represent us at Eurovision this... Label: Hand In Hive (single)
Bristol three-piece BOA first came to attention at the end of last year with their... Label: KW Records
Over the last 18 months, Scottish singer-songwriter Kerri Watt has honed her sound to perfection with... Label: XNY Records/self-release
With a timeless quality track here that instantly stands up to repeated listens, three-piece X&Y... Label: Telle Records
Released today (February 22), this moody and atmospheric dance track from DJ/producer Thias is his... Label: unsigned
Drifting in like a warm summer breeze through an open window, this beautifully simple acoustic... Label: unsigned
ConseptandD6ixS is a collaborative duo comprising of Matt Kitching (aka rapper Consept) and Dave Arnett... Label: VOROSO Entertainment
Instantly captivating from the first note, this stripped-back song from Jae Franklin lets her stunning... Label: Tree Of Life/Kobalt
Thomas Slinger is the Leicester-born musician, DJ and producer also known as Gemini. Whilst studying at... Label: Play It Again Sam
Annie Mac at Radio 1 premiered this great new track by Enter Shikari as a... Label: Raygun Records
Spencer Petersen and Tom Carroll are the LA-based duo Sego and this is taken from... Label: Island
Spring King are the Manchester-based band who jumped into the spotlight last summer, much to their surprise,... Label: Battle Worldwide
Swaying Wires are a group from Finland whose sound has often been described as a... Label: Universal Music AS
We always love it when our contacts in Norway send music directly to our inbox,... Label: Pledge Music
We first featured London-based duo REWS back in October with their track Can You Feel...