Label: Decca
...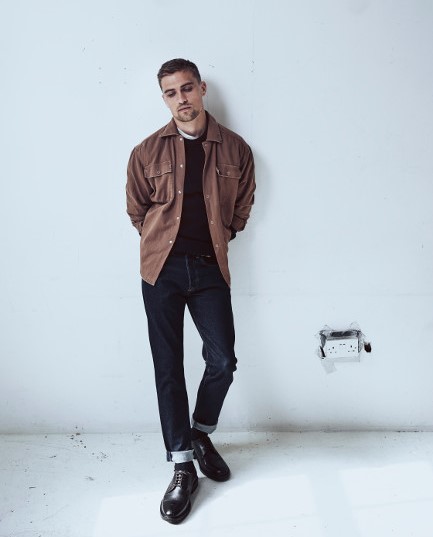 29 May 2018
Rhys Lewis
No Right To Love You
WE SAY
Following the release of his debut EP, Bad Timing earlier this year, which has amassed nearly 4.5m streams, pop-soul singer Rhys Lewis returns with his finest single yet. Written after a difficult break-up, No Right To Love You is a deeply personal song with Rhys's vocals oozing tension and raw emotion over gently plucked notes. It's a captivating listen that has already seen massive support at streaming services with inclusion on Spotify (Fresh Folk, Easy, Mellow Pop and New Music Friday) and Apple (Best of the Week, Acoustic Chill) editorial playlists. Having just finished his third European tour, including a sold-out show at the Lexington in London, it's been a busy year of touring for the London-based artist that also included a coveted spot at SXSW and his first sold-out New York show. With over 30m combined streams and tastemaker praise from the likes of Clash, Wonderland, Independent, and BBC Radio, Rhys Lewis has an undeniable knack of crafting beautiful heartfelt emotional experiences that anyone can relate to.
CONTACTS
Label: Rebecca Homer, Decca Records
National & Regional Radio: Zena Zerai, Decca Records
Press & Online: Rebecca Homer, Decca Records
TV: Ellie Thomson Decca Records
Live: Ben Cole, CAA
Management: Lee Owens, CW Music Management
RECORD ARCHIVE
Label: Submarine Cat Records
Performing a sold-out show at the Lexington tonight as part of their first headline tour... Label: Koochulu
Imagine is the gorgeous title track to the British-Persian singer, songwriter and producer Raphaella's forthcoming EP released... Label: 37 Adventures
With over four million combined streams for her first two singles (Bitch & Girlfriend at... Label: Run With Faith Records
A City United by Manchester band Prose (featuring Manchester Survivors Choir) is a responsive piece... Label: Self Released
Irish duo Saint Sister have been on our radar since the release of their gorgeous... Label: Hoolay Records (Self Release)
Back in October last year we featured The Modern Strangers who later tonight (10.45pm) will... Label: Self-Released
Keywest are another fantastic Dublin-based band worthy of your attention this weekend at The Great... Label: If Music Could Talk / Four Music / Sony
If, like us, you adore powerful soulful vocals then you really must check out Swedish... Label: UAP / 7Hz (ADA)
We continue our look ahead to some of the acts performing at The Great Escape... Label: Minimum Maximum
If you need something to kickstart your Great Escape Festival this coming Thursday then we... Label: Self release distributed via AWAL
Next week sees the annual pilgrimage of music industry finest to sunny (let's hope) Brighton... Label: Radikal Records
Released last Friday, Girls is RotD favourite Salt Ashes' first new material since releasing her sublime... Label: unsigned
South London duo Temptress are an act we have been keeping an eye on since... Label: CYB3RPVNK
Dutch DJ and producer Fadil El Ghoul aka R3HAB hooks up with the talented Conor... Label: Because Music / Kitsune
Berlin-based Australian five-piece Parcels are a band that have made quite a name for themselves... Label: Decca Records
We are massive fans of Norwegian alt-pop star Aurora and last featured her back in...