Label: Self released

Notice: Trying to access array offset on value of type null in /home2/recordof/public_html/on-the-move/track.php on line 88
...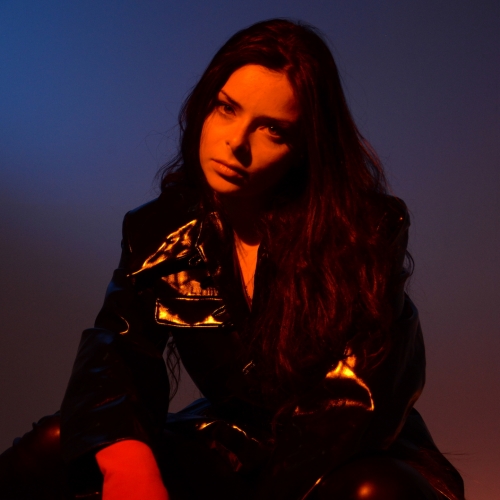 01 Apr 2021
WE SAY
If you like your pop with a bit of a rock edge, you're in luck, as this accomplished record from cool solo star Ekaterine firmly delivers on both fronts. Describing the inevitable challeneges we all face when coping with love and loss, it's expertly produced by Grammy Award winning Tommaso Colliva (known for their work with a diverse selection of acts including Muse, Franz Ferdinand, Jay Z, and Erykah Badu among others) and is packed with neat little earworms throughout. Ekaterine was born in Georgia, but went to boarding school in Cambridge before running away to London to sign a record deal. BBC Introducing picked up her 2016 song Love Insane and she peformed on one of their live sessions the following year. More recently, she was one of the artists featured in Tunecore UK's #IndependentAF campaign along with Conor Maynard and R.A.E, and has received press support from 1883 Magazine, Neon, Lock Magazine and many more, with her self-produced/directed music video for this latest song premiered on Noctis. All in all, there's lots to love here, so get this turned up loud.
CONTACTS
National Radio: Amanda Beel, All About Promo
Press: Catherine Hockley, Fifth Element
All other enquiries: Jarvis Akenteng
RECORD ARCHIVE
Label: Submarine Cat Records
Here at RotD, we have a soft spot for quality Americana and last Friday (26... Label: Heckyl Music
Let us introduce you to Heckyl, the new artist project from RotD favourite Luke Potter.... Label: Believe
Nigerian-born, London-based artist Tamaraebi delivers an irresistibly woozy dose of hazy experimental R&B/soul with an injection... Label: Lyricom Artist Services via Believe UK
We're seriously impressed with this buoyant and infectious slice of piano-led alternative pop from Harry... Label: Jinsing
With spring in full flow and a new sense of optimism in the air, this... Label: Sony Germany/RCA UK
We've been fans of Evanescence since we featured the phenomenal Bring Me To Life back... Label: Kontor Records under exclusive licence to 3 Beat Productions
There is a reason Blackpool born rising artist Tom Gregory was chosen as one of our One To... Label: unsigned
Full of soulful vibes amidst a swaggering blend of R&B and hip-hop tones, Don't Rush... Label: Verve/Decca
He's already a well-known musician, virtuoso pianist, singer, bandleader, television personality and activist, but get... Label: Atlantic Records
Premiered on Lauren Laverne's BBC 6 Music Breakfast show yesterday (17 March), Church Girl is... Label: unsigned
This fun and flirtatious pop track is the latest track from emerging singer-songwriter Kitty Montague, fusing... Label: Robbins Entertainment
Back in the summer of 2019, we introduced you to New York natives Michael Scimeca... Label: Bright Antenna
Full of boundless energy amidst soaring melodies and lush three-part harmonies, this confident slice of... Label: EMPIRE
Slathered in layers of dark pop with echoes of a bubblegum beginning, Feeling Something Bad... Label: Polydor Records
Premiered as an Apple Music World First on the Zane Lowe show earlier this week,... Label: Muisca Records (Absolute Label Services)
As the first lockdown in the UK was easing last summer, we extolled the uplifting...